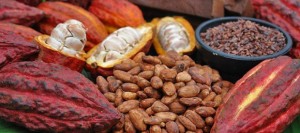 Following the recent resolve by the Nigerian government to give more support to agro-allied products, the costs of exporting farm produce and other related products from Nigeria will be favourable, thereby making the export market for agro-allied products more promising.
To export any product from Nigeria, there is need to
know everything about export business and most importantly the goods you wish to export, so you must answer the following questions:
Which product is in high demand outside Nigeria, and is readily available in Nigeria?
Can I easily source them and not disappoint my overseas customers waiting for me?
Is the demand for the goods high enough to be worth going into the business?
How do I establish foreign contacts and customers so as to quickly sell my goods outside Nigeria?
Which country or countries will be the best to export my goods because of high demand by customers?
Do I have the capacity to advertise my products overseas in countries of high demand?
What means of transportation should I employ to export my goods?
What is the cost (export duties and levies) of exporting my products from Nigeria?
Can I afford to use flight to export perishable goods knowing it may be capital intensive?
What are those conditions my company and/or my goods must meet before they are cleared?
Who clears my goods before they are transported outside Nigeria and on what conditions?
What government agency/department certifies my goods okay for exportation and which one am I expected to register with?
It is advisable you meet and network with like-minds who are in the same line of export business to learn from their mistakes and strengths before you embark on exportation of goods from Nigeria.