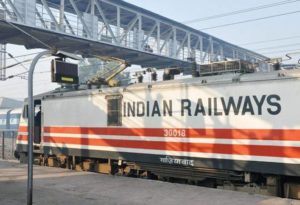 The Indian Railways Thursday began the world's largest recruitment drive to fill up nearly 120,000 vacancies for which a whopping 24 million people have applied.
According to official sources, the examinations will be conducted in three shifts per day over 10 phases till August 31. As many as 439 exam centers have been set up in 166 cities across the country.
Question papers for conducting the examinations are being provided to the candidates in 15 languages, considering the interest of candidates belonging to different language backgrounds across the country.
The first exam was held on Thursday. "There has been a tremendous response and an unprecedented number of more than 74 percent candidates have attended the examination today. Total of 359,605 candidates have participated in today's examination. This attendance is a record for all railway examinations conducted so far," said an official statement.
During the recruitment process, every effort has been made to provide nearby centers to the candidates, while keeping in view the constraint of availability of suitable centers, equipped with necessary infrastructure and security provisions.
Around 83 percent candidates have been provided centers within a distance 400 miles (around 644 kilometers) from their homes. Special trains are being run to help the candidates reach their examination centers, said the official statement issued by the Ministry of Railways.
However, according to a report by New Delhi-based Livemint financial newspaper, some candidates complained that they were allotted examination centers too far. Most of the complaints were from the states of Bihar and Uttar Pradesh.
Indian Prime Minister, Narendra Modi, promised in 2014 to revive the economy and create 100 million new jobs in a country of 1.3 billion people, the China News reported in April.
Yet, the employment in India has been slowing for the past few years. According to The Indian Express newspaper, data collected by various government departments confirm that the pace of employment in India is slowing.
Agency Report