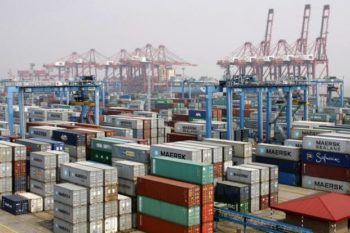 India's trade deficit with China mounted to a whopping $46.56 billion last year as Indian exports continued to decline while the bilateral trade marginally slowed down by 2.1% to nearly $71 billion.
The total India-China bilateral trade in 2016 amounted to $70.8 billion, a decline of 2.1% as per the trade figures released by General Administration of Customs (GAC). China exports totaled to $58.33 billion, registering an increase of 0.2% compared to $58.25 billion in 2015, as GAC data accessed by PTI.
While it is not clear yet the areas of decline in India's exports as detailed data is not released yet, officials say it reflected on the continuing declining trend in the last few years.
The exports from India to China pegged down at $11.76 billion, about 12% decline compared to 2015. The Indian exports showed the declining trend for a while as they totaled to $13.38 billion in 2015 and $16.4 billion in 2014.
In 2016, the trade deficit was $12.46 billion. The overall trade between the two countries in 2015 touched $71.64 registering a marginal increase compared to $70.59 in 2014.
The trade deficit has mounted to $46.56 billion in 2016 from $44.87 billion in 2015 as per the data from Chinese customs. However, there is considerable differences between India and China trade figures as commerce minister Nirmala Sitharaman told Lok Sabha on 28 November last year that India's trade deficit with China increased to $52.69 billion in 2015-16 from $48.48 billion in the previous financial year.
"Increasing trade deficit with China can be attributed primarily to the fact that Chinese exports to India rely strongly on manufactured items to meet the demand of fast expanding sectors like telecom and power," she had said.
Copyright Ships & Ports Ltd. Permission to use quotations from this article is granted subject to appropriate credit given to www.shipsandports.com.ng as the source.