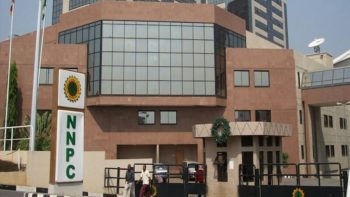 The Head of Economic Affairs of the Indonesian Embassy, Dwiyatna Widinugraha, on Wednesday said Indonesia was in need of increased crude oil allocation from Nigeria.
Widinugraha disclosed this when he led a delegation from Indonesia on a courtesy call on the Group Managing Director of the Nigerian National Petroleum Corporation (NNPC), Maikanti Baru on Wednesday, at the NNPC Towers in Abuja.
In a statement signed by the Group General Manager, Public Affairs Division of the NNPC, Ndu Ughamadu, Widinugraha was quoted as saying that Nigeria's crude oil had helped Indonesia achieve energy sufficiency.
"He stated that Indonesia with a population of more than 250 million people needed about 1.6 million barrels of crude oil daily to meet its burgeoning energy needs as an emerging economy and would love to have a Government-to-Government arrangement with Nigeria in that regard", the statement said.
Buttressing Widinugraha's point, the Vice President of Pertamina, the Indonesian National Oil Company, Anizar Burlian, said the delegation was in Abuja to thank Nigeria for helping them meet their local oil demand and to further "explore better arrangements of buying the country's very high-grade crude oil".
"Over the years, we have bought huge amount of crude oil from Nigeria. We are extremely happy to buy more Nigerian crude oil which is globally rated to be of very high grade and which is very suitable for our refineries," Burlian stated.
He also indicated interest in opportunities in the Nigerian upstream, midstream and downstream sectors of the Nigerian oil industry.
Responding on behalf of the NNPC, Adokiye Tombomieye who represented the Group General Manager, Crude Oil Marketing Division (COMD), Mele Kyari, said NNPC would be consistent in assisting Indonesia in the area of crude oil supply.
He also said that the request for a government-to-government crude supply arrangement should be routed through the Nigerian President, Muhammadu Buhari.