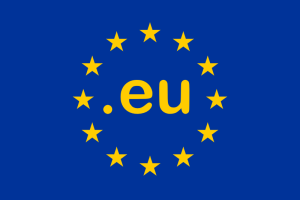 A group of 10 international shipping associations attending European Shipping Week have issued a joint industry statement calling for work to begin on drawing up a new EU Maritime Transport Strategy for when the current one expires in 2018.
Bearing in mind the global rise of protectionism, such a strategy should assert the EU's role as "the world's champion of free and fair trade," they say, as well as assist IMO in ensuring the shipping industry meets its international sustainability goals.
Before then, the European Commission's ongoing mid-term review of the EU Maritime Transport Strategy 2009-2018 should include "a fundamental overhaul of the EU Reporting Formalities' Directive," they urge, in order to create "a true European single window environment for maritime carriers that fully ensures the 'reporting once' principle and which shares all necessary cargo and conveyance data between governments and all relevant authorities."
One if the group of industry bodies, the European Community Shipowners' Association (ECSA) this week released the findings of a study it commissioned from Monitor Deloitte on the competitiveness of the EU as a shipping centre, intended to form an input to the strategy review.
Overall the study found the EU to be a competitive location, since like other successful shipping centres around the world it combines "investment in an attractive business climate with investment in quality and skills", commented ECSA President Niels Smedegaard.
However, in order to sustain further growth it was felt that the EU needs to adapt its framework into a "comprehensive, globally oriented shipping policy that aims to improve the EU's competitiveness as a location for international shipping."
In doing so, current maritime state aid guidelines should remain as being an essential part of the EU policy framework, Deloitte Monitor confirmed. "Legal certainty in the continuity of the guidelines is paramount," echoed Smedegaard.
Other associations to put their name to the joint industry statement were CLIA Europe, EBA, ECASBA, EMPA, ETA, ETF, EuDA, Interferry, and WSC.
Copyright Ships & Ports Ltd. Permission to use quotations from this article is granted subject to appropriate credit given to www.shipsandports.com.ng as the source.