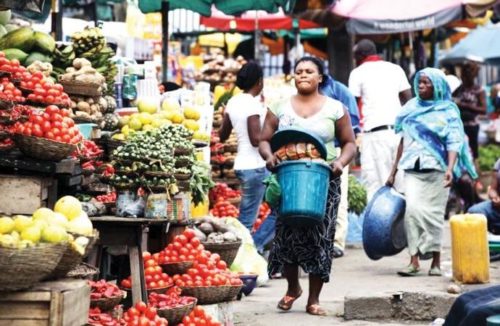 Nigeria's inflation rate rose in August over the previous year for the first time in a year and a half, driven by food prices, the National Bureau of Statistics said on Friday.
The slight jump, from 11.14 percent in July to 11.23 percent in August, curtails an 18-month run of falling rates from a peak of 18.72 percent in January 2017, as President Muhammadu Buhari's administration battled to keep inflation under control.
Food prices rose 13.16 percent over the previous year, versus 12.85 percent in the previous month.
Now, the main factor to watch is "when and by how much pre-election spending kicks in, pressuring inflation," said Standard Charter's Chief Economist for Africa, Razia Khan.
"For now, we don't see it in core inflation," she said.
Nigeria will hold elections in February and March 2019. Typically, the months running up to the vote are a time of heavy spending as politicians campaign and the government tries to complete projects.
Agency Report