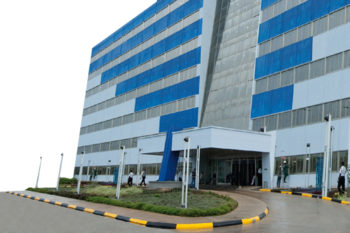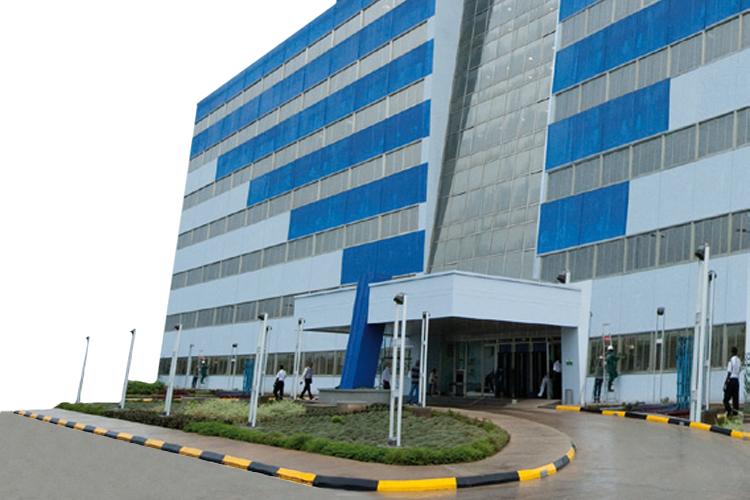 By Peter Ibie
Keyhole views of the mass hysteria generated by the termination of the pilotage contract between Integrated Logistics Services (INTELS) Nigeria Limited, and the Nigerian Ports Authority (NPA) make it appear as a mere politicization of policy issues. However, a parallax view shows it is a drama of cannibalistic politics. This claim is best appreciated against the backdrop of the alleged role of the management of NPA.  According to INTELS, the NPA deliberately frustrated attempts to address the issues raised by the introduction of the TSA in the execution of its pilotage agency agreement. 
The sad termination has stimulated the imagination of conspiracy theorists, indeed, that of many well-meaning Nigerians.  According to a news report by Guardian Newspaper on October 19, 2017, Hon. Samuel Arabo  (PDP, Kaduna) noted that "there was more to the decision"-of revoking the contract of many years- "than met the eye." 
Some public commentators are strongly advancing the notion that the political ambition of former Vice President of Nigeria, and ex-presidential aspirant of the ruling All Progressives Congress (APC), Atiku Abubakar (GCON), who is a co-founder of INTELS is the root cause of the ongoing debacle.  Worrisomely, there are no evidences that decisively relegate this popular view to counterfactual realm of reality. One thing is evident; its popularity shows that many Nigerians think instruments of state are often used to achieve malevolent political and economic goals.  
The termination of the pilotage contract between INTELS Nigeria Limited, and NPA presents grave security concerns. It could fuel social anomie in the Niger Delta region. It may spur restive youths to engage in violent economic crimes, when they become jobless. This point was succinctly underscored by Niger Delta youths. Recently, under the auspice of Niger Delta Youths Coalition (NDYC), they appealed to the federal government to rethink its directive to terminate the agreement. The question asked by its National Coordinator, Chizi Amadike, tellingly reveals a pervasive sentiment in the region: "If INTELS were located in Kaduna, providing jobs for more than 10,000 people, will Hadiza Bala Usman kill it the way she is trying to do now?" Clearly, they are seeing it as a ploy to further marginalize the region, and turn it to a deplorable suburbia of subhuman existence.
In a similar fashion, the Ijaw Youth Council Worldwide (IYC) has asked for a peaceful resolution of the debacle. The spokesman of the group, Daniel Dasimaka, notes: "We are calling on the management of NPA and the federal government to rethink their decision to give Intels Nigeria Limited, three months to round up and hand over the pilotage services to the NPA. As of today, thanks to Intels, the Onne Port is about the only Port in Nigeria outside Lagos that is viable, thus, any attempt to stifle it is considered an attempt to cripple the port."
This contract termination without due consultation to resolve the disputes arising from the implementation of TSA policy is sinisterly antithetic to Nigeria's quest to foster economic development through foreign direct investment. Economic victimization of political actors vying for public offices does not only narrow the orbit of participation, it makes a mockery of economic development plans. It also makes the business environment inordinately hostile, gravely infantilizes public institutions, and erodes the confidence of local and foreign investors.   
It is counterintuitive that due to seeming conflict of political interest a mainstay of economic progress will be stifled. This is unneeded. The urgent need of the moment is public-private sector partnership for economic revamping, partnership that would create jobs. The possibility of the agreement reversal to plunge 15,000 Nigerian families to the morass of destitution has inspired the House of Representatives, Maritime Workers Union of Nigeria (MWUN), the Maritime Energy Media Practitioners of Nigeria (MEMPON), and a broad consortium of stakeholders in the sector to denounce it in unison.  
The President-General, Maritime Workers' Union of Nigeria (MWUN), Adewale Adeyanju, rightly enjoined the Federal Government to "avoid anything that will send wrong signals to investors that Nigeria's environment is not safe and conducive for business."  Furthermore, he noted that: "Most of these employees are Nigerians with families and responsibilities. We are therefore, worried that if this issue is not resolved amicably, their jobs could be on the line. The socio-economic implications of most of them losing their jobs in a volatile area like Rivers State can be better imagined than experienced," 
Democracy devoid of tyrannous measures is a quintessential driver of economic development. Its debasement and misuse of public institutions as instruments of repressing political dissent is uninspiring.  All hopes that Nigeria will flourish again are thwarted, when enforcers of public policies act like contraptions that convey formidable political opponents from ethically profitable economic fields to boondocks of pathologies. 
The ethics of citizen-centered politics proscribes anything that can undermine people's right to flourish economically. There is a human cost to this raging subterranean political battle. If the antics to bury INTELS succeed, inadvertently, it would bury the happiness and dreams of countless Nigerian families. The essence of politics is self-defecting, if it thwarts the socioeconomic wellbeing of citizens. Destroying people's means of livelihood, because of intra-elite squabbles is a relapse to Stone Age morality. 
Expecting elephants to fly seems more plausible than expecting politicians to fight ethically. Campaigns that heralded recent elections and referenda around the world, Nigeria's 2015 election included were festivals of shame. In telling manners, they demonstrated how lust for power turns men into political cannibals, and deluded them into thinking that political cannibalism is essential to human flourishing, moral renewal, national transformation, and cultural revivalism. 
As 2019 approaches, the likelihood of economic disruption and political parricides becoming commonplace is very high.  It seems that INTELS ordeal is a prelude.   Already, the political elite are shifting allegiance, and secretly encoding their modus   operandi. Shortly,   this might ignite a contagion of betrayal and gruesome exploitation. This poses a question. Must the quest for political supremacy be debased to the low level of dog-eat-dog? 
Sadly, some men of conscience would say yes. For they have become staunch defenders of this retrograde practice that mainly fans the flames of primitivism. The only reason why some of them have not manifestly loss their equanimity of mind is their tendency to rationalize that they are "savage" for a noble cause.  It assuages the pang of their conscience.   
At the risk of sounding reductionistic, ethical bankruptcy animates cannibalistic politics. The happiness that comes from destroying the wellsprings of economic prosperity is an exclusive preserve of men and women whose bureaucratic and political activities are not guided by virtue ethics.  Political monsters and their surrogates have no qualms advancing the illogic of economic disruption for transient gains. 
The amazing growth of INTELS from a container office at Apapa Port, Lagos is a glowing tribute to the tenacity and resourcefulness of the Nigerian spirit. Its incremental yet astounding growth right of over 30 years shows that clarity of vision is an essential growth incentive. It negates the notion that Nigeria's business environment is hostile to long term investment. 
As Nigeria seeks to position herself at the front end of knowledge-driven service economy, companies like INTELS should be showcased as model of business success.  As Hon. Hassan Saleh (Benue, PDP) rightly noted "it is saddening that an indigenous firm is undergoing such disdainful treatment."  He also noted that it is puzzling that "the relevant authorities failed to renegotiate the terms of the contract before terminating it."
If there is any reason for optimism, it is the fact that history shows that INTELS is not unacquainted with the perils of cannibalistic politics. During the Abacha era, it suffered untold economic hardship. The pro-democratic crusader, late Shehu Yar'Adua, was a director in the company, which was known as Nigeria Container Services (NICOTES). When Shehu Yar'Adua demanded that General Sani Abacha should announce a date of restoration of democratic rule, NICOTES became a victim of the machinations of state actors. 
Atiku Abubakar's refusal to disassociate from Shehu Yar'Adua made the regime to seize the company, and render it almost comatose. Atiku Abubakar and his allies were unlawfully dismissed from the board. However, in 1998, General Abdusalami Abubakar returned NICOTES to her legal owners, then it was renamed, INTELS. 
This historical parallel has deluded some public commentator into thinking that President Buhari is a moral equivalent of Abacha. This is most untrue and uncharitable. His illustrious pedigree and record of altruistic services put him in an echelon of nobility that Abacha could not aspire to. In fact, ethical prudence is a lodestar of Buhari's enterprising quest to provide good governance. 
Those pigeonholing Buhari into Abacha's moral category should desist from doing so. They have failed to factor in the roles of political zealots that inadvertently inflict reputational harm on their heroes. The tragedians who scripted this drama should hearken to the voices of reason and history. They should toss the script to the trash can of history, at least, for the unblemished moral honors of President Buhari. 
They should consider the fact that the logical outworking of the doctrine of political cannibalism is dreadful.  It exudes the possibility to push Nigeria to the backwaters of civilization. If unchecked, it could destroy the spiritual, moral, and material building blocks of a thriving economy. Retrogression is foreseeable when vendetta animates economic regulators. 
Ibie is a Lagos-based public commentator. 
Copyright Ships & Ports Ltd. Permission to use quotations from this article is granted subject to appropriate credit given to www.shipsandports.com.ng as the source.