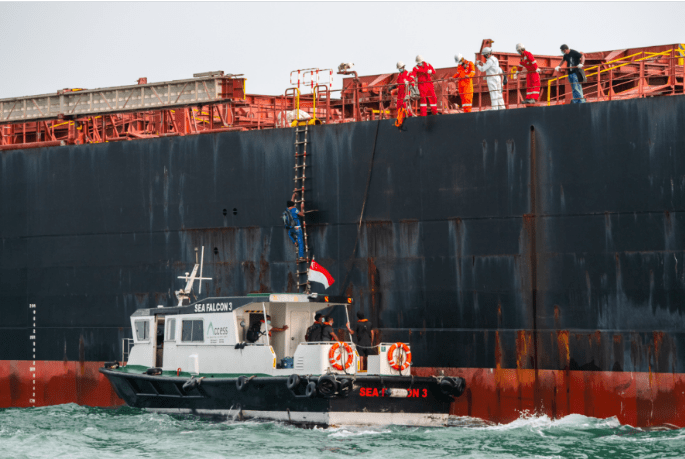 Intercargo has repeated industry calls for urgent action on crew change, even as restrictions go back up again.
The dry bulk shipowners' association has again highlighted the concerns over safety of crews, ships and cargoes as seafarers remain on vessels of periods of 12 to 17 months, well beyond their original contract periods.
"Very soon the industry is going to have to say enough is enough," stated Dimitris Fafalios, Chairman of Intercargo. "The situation is reaching farcical proportions. We have seen crew changes refused because a Covid test could not be carried out within the prescribed 48-hour window before the crew's arrival, despite the journey to the port taking three days. 
"In some other countries which claim to allow crew change, in fact this happens only if crew can be replaced with the country's nationals. These are just some examples."
However, the reality is that after a short period that had seen some progress on getting crew changes moving again restrictions are going back up again as crew are blamed for bringing in infections, and protocols are not adhered to by the less scrupulous in the industry.
Hong Kong, which announced unrestricted crew changes on 9 June, from 29 July will only allow crew change for vessels undertaking cargo operations and its port, and with strict guidelines on testing and the transit of crew between vessels and the airport. During the period where unrestricted crew changes exempted from a 14-day quarantine according to local reports.
Ship and air crew bringing in cases of Covid-19 is one of the factors blamed in a third wave of infections in Hong Kong, which has resulted in the city's most stringent measures to date including the banning of public gatherings of more than two people. Even the three-day period between the announcement of the new restrictions and them coming into force is being questioned.
Singapore, which has been seeing around 300 crew changes a day, has put a priority on Singapore-flagged vessels, and sign-offs without replacements. The Singapore authorities had seen several cases of arriving crew with Covid symptoms later testing positive with protocols not being followed and the tampering of tests.
In the Middle East Oman has halted all crew change apart from emergency cases due to a spike in daily Covid-19 cases, according agents GAC.