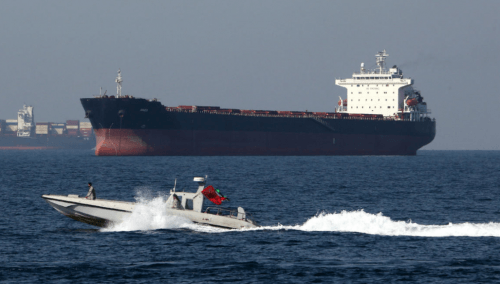 Iran has detained a ship carrying smuggled fuel near the entrance to the Strait of Hormuz, state-run Islamic Republic News Agency reported.
Sixteen Malaysian crew members were detained. The tanker, intercepted near Abu Musa island, was carrying 1.3 million liters of smuggled fuel, IRNA said, or the equivalent of just 8,000 barrels. 
"This is the sixth vessel carrying smuggled fuel that the IRGC's maritime forces have seized," the naval commander of the Islamic Revolutionary Guard Corps, Ali Azmaei, told IRNA.