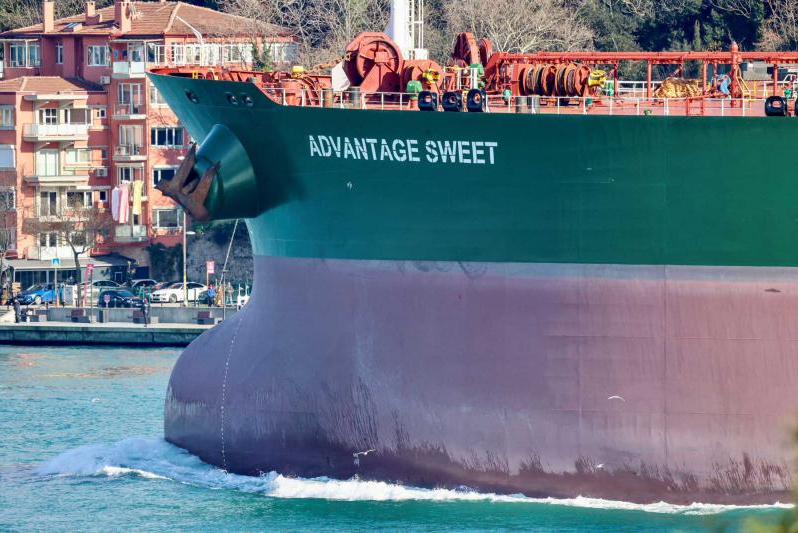 Iran has seized an oil tanker chartered by oil major Chevron in the Gulf of Oman, according to official sources.
Iran's army said it seized the Marshall Islands-flagged tanker named Advantage Sweet after it collided with an Iranian boat, injuring several crewmen.
"Two members of the boat's crew are missing and several were injured due to the collision of the ship with the boat," an army statement said.
Advantage Sweet, a Suezmax crude tanker, had earlier in Kuwait before running into troubled waters. The vessel's destination was listed as the U.S. Gulf of Mexico port of Houston.
The Marshall Islands Maritime Administrator said it was aware of the situation and was in communication with the vessel's owner but declined to comment further.
"Iran's continued harassment of vessels and interference with navigational rights in regional waters are a threat to maritime security and the global economy," the U.S. Navy said, adding that Iran has in the past two years unlawfully seized at least five commercial vessels in the Middle East.
The U.S. Navy added that after sending a P-8 Poseidon maritime patrol aircraft to monitor the situation, it has determined that the Iranian navy conducted the seizure.
Since 2019 there have been a series of attacks on shipping in the strategic Gulf waters at times of tension between the United States and Iran.
Iran last November released two Greek-flagged tankers it had seized in the Gulf in May in response to the confiscation of oil by the United States from an Iranian-flagged tanker off the Greek coast.
Indirect talks between Tehran and Washington to revive Iran's 2015 nuclear pact with world powers have stalled since September over a range of issues, including the Islamic Republic's violent crackdown on popular protests, Tehran's sale of drones to Russia and acceleration of its nuclear program.
The U.S. Navy, whose Fifth Fleet is based at the Gulf island state of Bahrain, called on Iran's Islamic Revolutionary Guards Corps Navy (IRGCN) to immediately release the tanker.
The ship issued a distress call during the seizure, the U.S. Navy statement said.
Copyright Ships & Ports Ltd. Permission to use quotations from this article is granted subject to appropriate credit given to www.shipsandports.com.ng as the source.