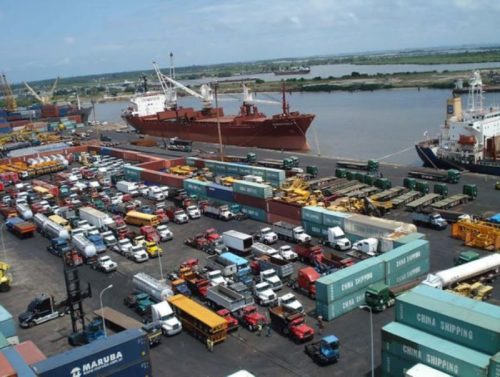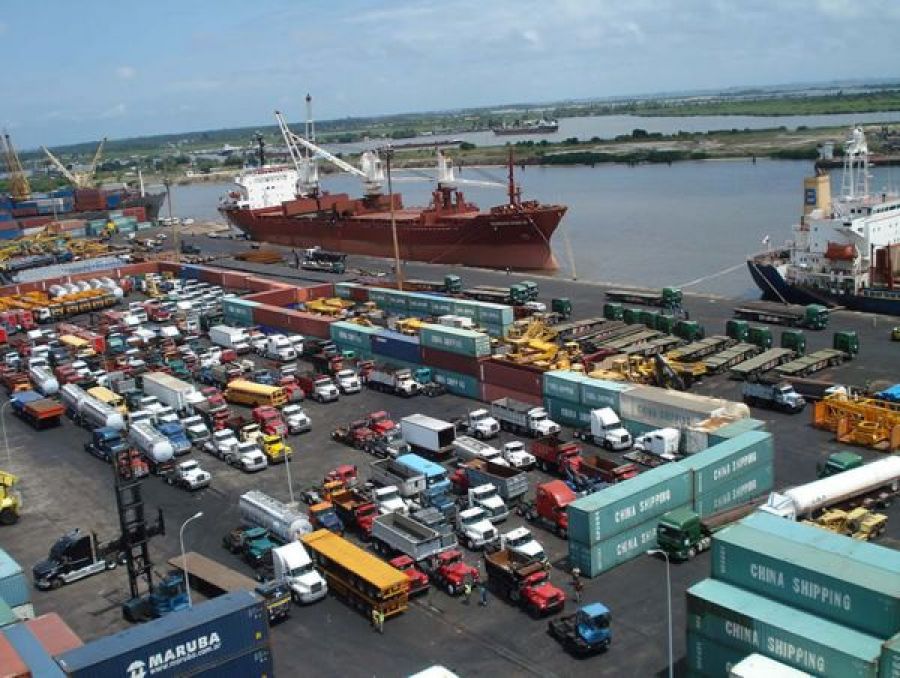 Barely one year after expressing satisfaction with Nigeria's compliance level with the International Ships and Ports Security (ISPS) Code, the United States Coast Guard (USCG) has come out to slam sanctions on Nigeria for port security lapses. The sanctions, which the US agency said would take effect from 12 April 2019, imposes conditions of entry on ships that have visited some port terminals in Nigeria in their last five port calls. This measure, the US agency said, was intended to protect the United States from vessels arriving from countries that have been found to have deficient anti-terrorism port measures in place.
The ISPS Code is an amendment to the Safety of Life at Sea (SOLAS) Convention (1974/1988) on minimum security arrangements for ships and ports facilities. It came into force in 2004, and prescribes responsibilities to governments, shipping companies, shipboard personnel, and port/facility personnel to detect security threats and take preventative measures against security incidents affecting ships or port facilities used in international trade.
The USCG sanctions on Nigeria must have come as a rude shock to the relevant Nigerian authorities. They are shocked that Nigeria is listed among 19 countries that have performed poorly in ISPS Code Implementation. Other African countries on the list include: Côte d'Ivoire, Equatorial Guinea, The Gambia, Guinea-Bissau, Liberia, Libya, Madagascar and Seychelles.
In February last year, a delegation from the USCG led by Lt. Commander Jacob Hopper of the International Port Security (IPS) Liaison for USCG in West and Central Africa and Europe had visited Nigeria. For two days, the delegation toured some of the port terminals in Lagos, and noted that there had been a lot of improvement in the nation's ports security architecture.
Lt. John Hopper had commended the Nigerian Maritime Administration and Safety Agency (NIMASA), the Designated Authority (DA) for the implementation of the ISPS Code in Nigeria for the "feat" it had achieved in the implementation of the Code. However, while describing the NIMASA security team as very resourceful, he charged the agency not to rest on its oars in ensuring total compliance to all the issues relating to safety and security at the nation's ports.
After all these commendations and admonitions, the axe of sanctions has fallen on Nigeria along with 18 other countries. Nigerians, surely, would like to ask, what went wrong?
The answer to this question is not far-fetched. Barely three months after the visit of the US Coast Guard, there was a spate of armed robbery attacks on ships at berths in various port terminals across the country. In a space of three months, more than nine ships were attacked at their anchorages, and the crew robbed. NIMASA, the arrowhead of ISPS Code implementation in Nigeria and the Nigerian Ports Authority simply watched as these attacks took place one after the other, without doing anything meaningful to arrest the ugly situation. Since then, these vicious attacks have not stopped, but have only reduced in frequency. Worse still, more incidents of pirate attacks in the nation's maritime environment are recorded regularly.
To the government authorities, the attacks on ships at anchorages were just part of the general insecurity of the nation's maritime domain to which 'something is being done" or which "we are on top of", but to the US Coast Guard, it exposed a serious neglect of the vital industry.
By including Nigeria in the list of nation's with poor ISPS Code implementation record, the USCG is eloquently proclaiming that what they saw when they visited Nigeria last year were mere illusions of security. It may also mean that they are sending a strong message to NIMASA that it did not heed its advice not to rest on its oars until 100 percent ISPS implementation was achieved.
It is unfortunate that Nigeria should be indicted along with other countries that have failed in the implementation of the ISPS Code, after the several billions of Naira the country has sunk into the project since 2004. Even though some major Nigerian ports terminals, especially those concessioned to private operators in 2006, are exempted from the sanctions, that is, are adjudged ISPS Code compliant; that does not mitigate the gravity of the USCG action against Nigeria. The exemptions do not detract from the fact that ships that have visited some facilities, especially petroleum jetties, in the course of their voyage will be required to satisfy certain stringent conditions in order to enter US ports. Failure to do so such ships will either be delayed or denied entry.
This humiliation of Nigeria in the comity of maritime nations is one too many. Certainly, it will not advance Nigeria's current efforts to be re-elected into Category C of the IMO Executive Council. One hopes that Nigerian authorities would learn the lesson that shipping is an international activity and not a Nigerian affair. That being the case, it should be conducted always in line with world's best practices and recommendations.
Copyright Ships & Ports Ltd. Permission to use quotations from this article is granted subject to appropriate credit given to www.shipsandports.com.ng as the source.