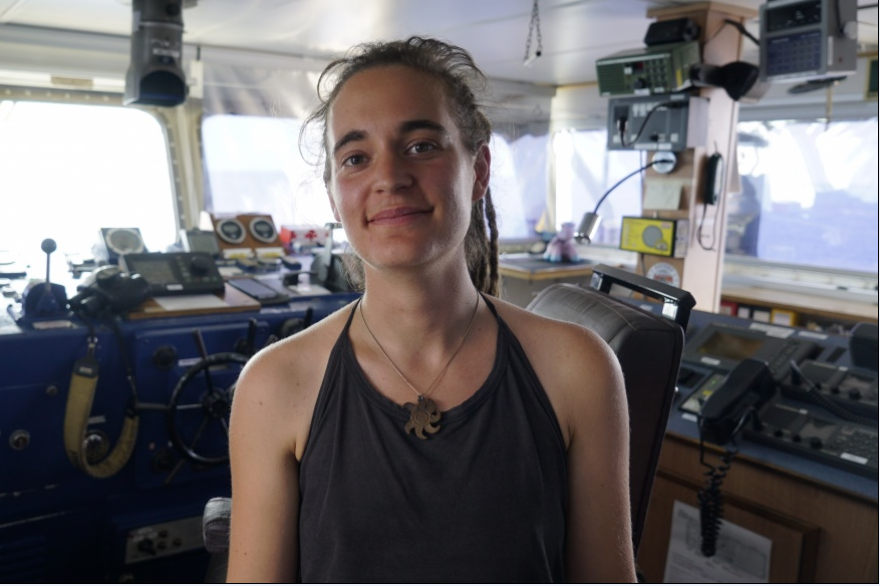 An Italian judge has ordered the release of a German captain arrested on June 29 for docking the search and rescue vessel Sea-Watch 3 with 40 migrants onboard.
Captain Carola Rackete was taken into custody after carrying the migrants and refugees that she had rescued off Libya into the Italian Port of Lampedusa, despite attempts by the Italian Coastguard to block the rescue boat from entering the port.
Rackete's arrest followed the European Court of Human Rights refusing a request to disembark the rescued migrants in Italy. Sixty hours after declaring a state of emergency on board, Rackete entered the port to bring the migrant crew who had been rescued 17 days earlier to safety, according to the International Transport Workers' Federation (ITF).
"Although we acknowledge the political complexity migration issues in the Mediterranean, today we're relieved that Captain Rackete has been released," said ITF Seafarers Section Chair Dave Heindel.
"The Italian authorities have quickly concluded that Sea-Watch 3 entered the port because of valid safety concerns for the people on board and that Rackete had been carrying out her duty to protect life, not as a deliberate challenge to the right of Italy to protect its borders," Heindel added.
Sea-Watch 3 rescue set off an unprecedented political debate in Italy about immigration, the criminalisation of rescuing migrants and the nation's obligation to rescue lives in danger at sea.
The ITF has raised concerns over the European Union's lack of direction to find a political solution to the issue of migrants at sea numerous times, and that Italy has been often left to deal with the issue as an individual member state instead of as part of the European community.