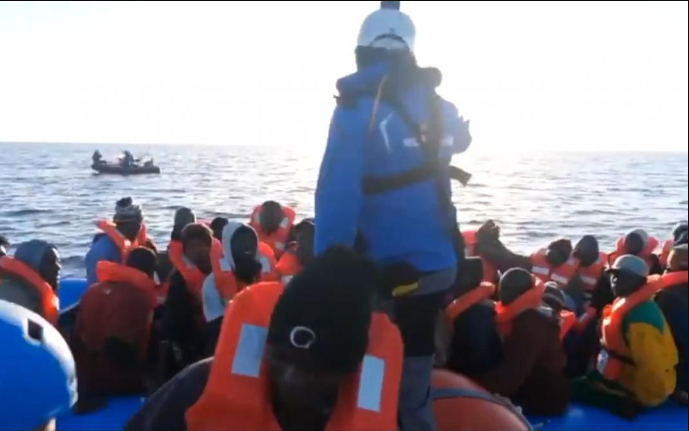 The Italian government has rejected a request from a ship run by Doctors Without Borders non-governmental organisation (NGO) to assign a safe port closer to the place where it rescued 73 migrants, an NGO official said on Sunday.
Italy's interior ministry did not comment on the issue.
The dispute is part of a broader tug-of-war between Italy's right-wing government and NGOs over where to disembark migrants saved in the Mediterranean Sea.
On Saturday Doctor Without Borders' ship Geo Barents received permission from Rome to dock to Ancona port, which is in central Italy and on the country's east coast, far away from Sicily where NGO boats normally disembarked rescued migrants.
"The interior ministry rejected our request for a closer safe port for the disembarkation of the 73 survivors on board the Geo Barents. The ship is heading north," Doctors Without Borders' Mission Head Juan Matias Gil said in a message on Sunday.
After rescuing migrants on a rubber dinghy offshore Libya, Geo Barents on Saturday asked for a closer port, adding it would take it more than three days to reach Ancona while weather conditions were deteriorating.
Copyright Ships & Ports Ltd. Permission to use quotations from this article is granted subject to appropriate credit given to www.shipsandports.com.ng as the source.