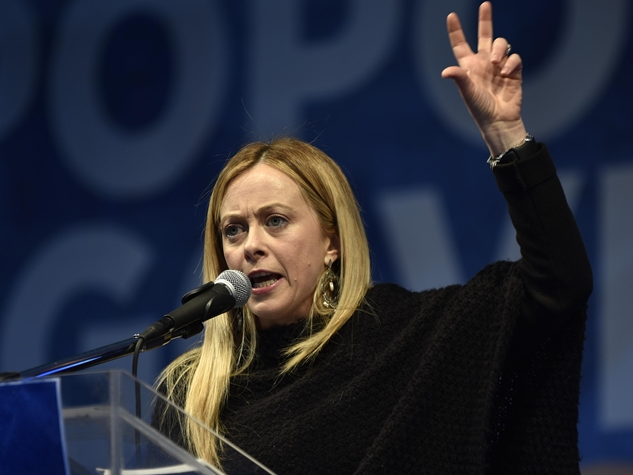 Italy's government will hold a cabinet meeting near the southern seaside town where dozens of bodies washed ashore after a migrant ship broke up on rocks last month, Prime Minister Giorgia Meloni said weekend.
Speaking to reporters in Abu Dhabi after meeting United Arab Emirates President Sheikh Mohammed bin Zayed al-Nahyan to discuss migration flows among other topics, Meloni rejected accusations that her government had failed to act to prevent the incident.
She also dismissed calls from the opposition for Interior Minister Matteo Piantedosi to resign.
"Frankly they ask for the resignation of a different minister every day," she said.
The right-wing Meloni has been criticized for not traveling to the site of the shipwreck in the southern region of Calabria, which was visited instead by President Sergio Mattarella.
Asked if she had plans to visit the area, Meloni said the government would soon hold a cabinet meeting there to discuss migration issues.
"The best thing we can do to honour the victims is to look at what can be done to avoid it happening again," she said.
The latest shipwreck has intensified a debate on migration in Europe and Italy, where Meloni government's tough new laws for migrant rescue charities have drawn criticism from the United Nations and others.
Meloni has called on fellow European leaders to do more to halt illegal immigration and prevent further tragedies at sea.
"I don't think a single day has gone by since I became Prime Minister in which I didn't work on this issue amid a generalised lack of interest on the part of others," she said.
Copyright Ships & Ports Ltd. Permission to use quotations from this article is granted subject to appropriate credit given to www.shipsandports.com.ng as the source.