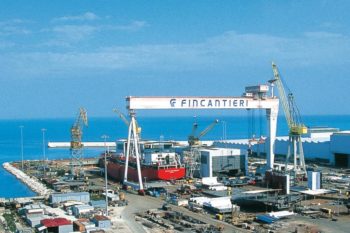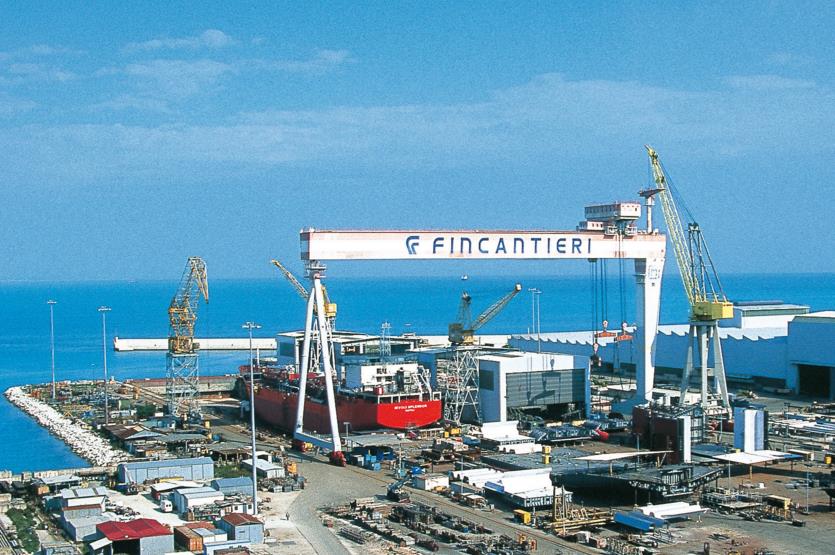 Agency Report
Italian shipbuilder Fincantieri will take effective control of STX France under a shared ownership agreement, the office of French President Emmanuel Macron said on Wednesday, ending a dispute that had soured bilateral ties.
France angered Italy in July by ordering a "temporary" nationalization of STX, canceling a deal in which Fincantieri and another Italian investor had agreed to buy 55 percent of the firm, based in Saint-Nazaire in western France.
On the back of Wednesday's deal, which will see Fincantieri effectively holding a 51 percent stake in STX France, Paris and Rome will explore the creation of a Franco-Italian naval defense group, merging French military shipyards company Naval Group with Fincantieri, Macron's office said.
The two countries hope outlines of that deal can be struck by June 2018, creating a pan-European naval defense champion akin to the combined rail engineering group created on Tuesday via the near 50/50 tie-up between France's Alstom and Germany's Siemens Mobility.
France sees the creation of European champions as crucial to warding off the threat posed by industrial powers in China and the United States. The STX deal comes a day after Macron offered an ambitious vision for European renewal, calling on the continent to forge deeper cooperation.
While Macron, who took office barely five months ago, initially appeared determined to protect French strategic assets at all costs, the deals between Alstom and Siemens and now Fincantieri and STX suggest he is willing to see French control diluted if it opens the way for a bigger European champion.
Under the terms of Wednesday's agreement, Fincantieri will take a 50 percent stake in STX. The French state will hold 34.34 percent, Naval Group 10 percent, STX staff 2 percent and STX local suppliers 3.66 percent.
In order for Fincantieri to take effective control, the French state will lend it a one percent stake. Paris will have the right to demand the holding back if Fincantieri does not honor commitments on jobs, governance or intellectual property.
Before Macron's July intervention, Fincantieri had agreed in May to pay 79.5 million euros ($93.4 million) for a majority stake in STX France, which was being sold following the collapse of South Korean parent STX.
But amid concerns about jobs and the firm's strategic importance, Paris backtracked on that deal.
An Italian Treasury source said Fincantieri had secured a better deal this time as it would now hold a 51 percent stake and not 48 percent.
"Now it is possible to work on a 50-50 partnership in the civil and military ship building industry," the source said, referring to the plans for a wider naval defense partnership.
Naval Group, formerly DCNS, designs and produces France's submarines and surface ships. The company is owned by the French state, while French defense company Thales holds a 35 percent stake.
STX's Saint-Nazaire yard is the only one big enough in France to build aircraft carriers and other large warships, making it a strategic national asset.
"I hope that in the naval sector, without wishing to give away anything that might arrive this evening, we can also move towards a world giant in terms of industrial, naval construction – on a European scale," French Finance Minister Bruno Le Maire told reporters earlier on Wednesday, reiterating his support for the tie-up between Siemens and Alstom.
Copyright Ships & Ports Ltd. Permission to use quotations from this article is granted subject to appropriate credit given to www.shipsandports.com.ng as the source.