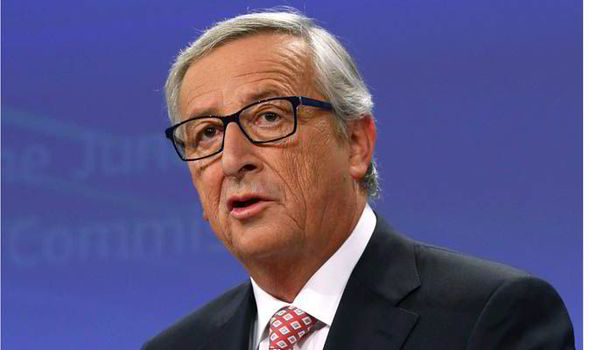 The European Commission President Jean-Claude Juncker said in a keynote speech on Wednesday European Union should offer a free trade agreement to the whole of the African continent and a new investment alliance.
Among various proposals for EU action to bolster prosperity in the world's poorest continent and Europe's close neighbour, the Commission chief called for a more equal partnership and investment rather than aid, as Europeans look for ways to stem an economic divide driving Africans to try to migrate northward.
Juncker said he had talked with African leaders and was proposing an alliance to boost sustainable investment, which he said could create up to 10 million jobs in Africa in the next five years.
While it was clear that a free trade pact would be some way off, and well after Juncker steps down in a year's time, the EU would look to take advantage of African efforts to forge a free trade area within the continent to work towards a comprehensive continent-to-continent trade agreement.
Trade between Africa and Europe, said Juncker, was not insignificant -36 percent of Africa's trade is with the European Union, compared to 16 percent with China and 6 percent with the United States.
"But this is not enough," Juncker told the European Parliament.
"I believe we should develop the numerous European-African trade agreements into a continent-to-continent free trade agreement, as an economic partnership between equals."
The European Union already has a series of deals with individual African countries, largely in North Africa, as well as additional economic partnerships with African blocs, such as the Southern African Development Community.
Other agreements with other African blocs and countries, designed to increase access to the EU market and promote development, are pending or partly in place. 
(Visited 26 times, 1 visits today)
We pay for your stories! Do you have a story for Ships & Ports? Email us at tips@shipsandports.com.ng or call 0810 359 4873. You can also WhatsApp us here. We pay for videos too. Click here to upload yours. 
Copyright Ships & Ports Ltd. Permission to use quotations from this article is granted subject to appropriate credit given to www.shipsandports.com.ng as the source.