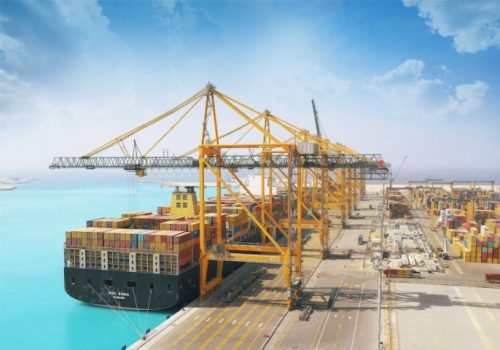 Saudi Arabia's largest container terminal at the King Abdullah Port is getting a boost in capacity after receiving 28 new cranes.
With the addition of 20 gantry cranes and 8 ship-to-shore (STS) cranes, the port's yearly capacity will be raised to five million TEU.
Technical teams are currently assembling the cranes, which are expected to begin operating at the beginning of next year as part of the first phase of the expansion of the container terminals.
The delivery is part of the terminal expansion that was arranged through a memorandum of understanding signed with National Container Terminal in February 2019.
Once all phases of development are completed, King Abdullah Port will have the capacity to handle 20 million TEU annually.
King Abdullah Port concluded 2018 with an increase of 36% in its annual throughput, which reached 2.3 million TEUs by the end of the year. Since its inception in the last quarter of 2013 the number of containers handled by the port has reached 7.2 million TEUs.