Members of the Nigerian Labor Congress (NLC) and Civil Society Organizations today staged a peaceful march in Lagos and Abuja, Nigeria's capital, to protest economic hardship and bad governance in the country.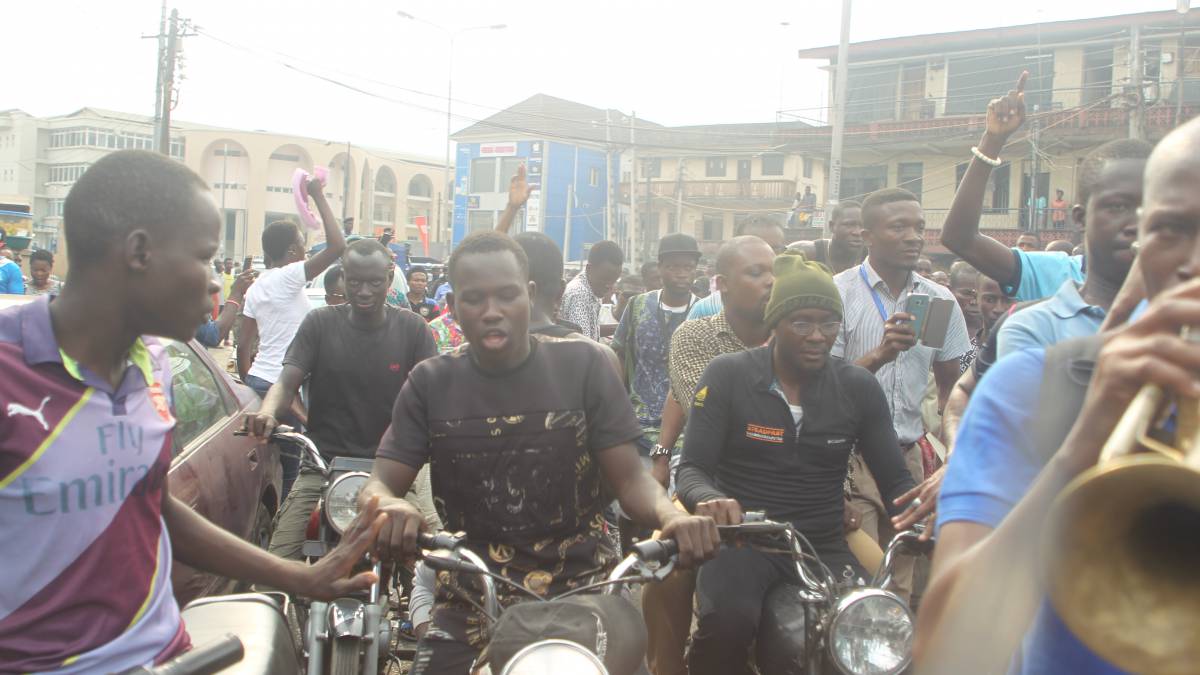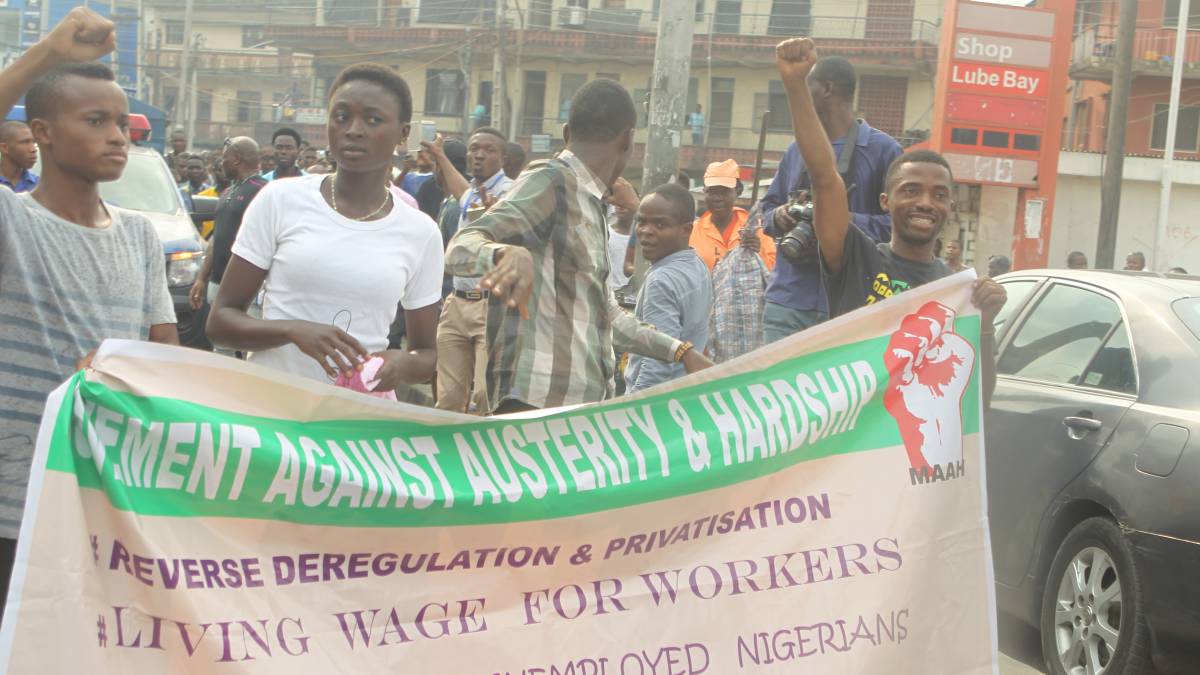 The protest, which began at the Unity Fountain at 8.00 a.m., was led by the NLC's national president, Ayuba Wabba, and the President of Trade Union Congress (TUC), Boiboi Kaigama. Speaking at the rally, Mr. Wabba said there was no sign of good governance in the country and that Nigerians were at the receiving end of bad policies.
He said the anti-graft war must continue, and urged the government to unmask those behind the alleged stealing of N1 billion recently revealed in a report by the Nigerian Extractive Industries Transparency Initiative (NEITI). "The demand for minimum wage and pension is legitimate. We are asking for our right. We demand for good governance at all levels," he said.
Armed mobile police officers stopped the placard-carrying protesters from gaining entry into the presidential villa. But labor leaders insisted that they must submit their protest letter to Acting President Yemi Osinbajo, a situation that led to heated verbal exchanges between the police and the labour leaders.
However, what could have led to a violent face-off was averted as the police prevailed on the protesters to have only their leaders enter the gates of the Villa to submit their letter to Osinbajo.
Some of the placards bore such inscriptions as "Fuel Price Increase + Naira Devaluation=New Corruption," "Implement 2014 National Conference Report," "Fight Against Corruption Must Be Holistic," "Gagging The Media=Protecting Corruption," "No Electricity: No Industrialization," "Owing Workers Salary Is Act of Corruption," "Non Payment of Pension Is Corruption."
Copyright Ships & Ports Ltd. Permission to use quotations from this article is granted subject to appropriate credit given to www.shipsandports.com.ng as the source.