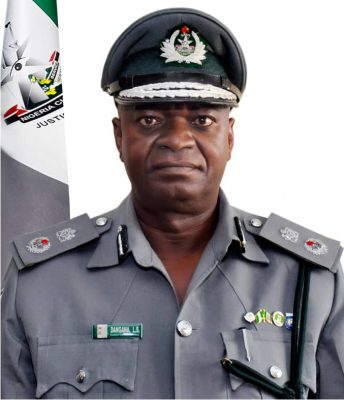 The Lagos Industrial Area Command of the Nigeria Customs Service, which controls all excisable factories in Lagos, said it realised the sum of N5.9 billion between January and July 2019, out of its projected revenue target of N10.8 billion for this fiscal year.
 The amount is against N4.5 billion generated in the corresponding period of 2018.
Controller of the command, Comptroller Lot Dangana, who disclosed this in a chat with SHIPS & PORTS in his office in Lagos, said the command's highest revenue collection is realised from excise duties paid by Nigerian Breweries and Guinness with over N200 million generated monthly.
He said the increase in the command's revenue profile was as a result of efforts put in place to ensure all revenue loopholes are blocked while also facilitating trade.
Comptroller Dangana, however, lamented that the general economic down turn also impacted negatively on the command's revenue collection as most of the excise traders are finding it difficult to source foreign exchange to get raw materials for their products.
He added that several products had also been removed from the excise list of the Customs by the Federal Government as part of strategies to encourage local manufacturers.
According to him, because there is no tobacco company in Lagos, the command is limited to collect excise duties only on wine, beer, spirits and other alcoholic beverages.
"It has not been easy for most of the excise traders because of the economic down turn. They complain about getting foreign exchange and sourcing for raw materials and there are times the products don't sell as it supposed to especially in the rainy season. So this also affects our revenue collection.
"Our primary responsibility is to collect duty on excise able products. But we have limited areas where we can generate revenue. Duties are collected on only four items unlike in the past when items such as detergent, indomie noodles and recharge cards pay duties. The intention was to encourage local industries increase their production and expand their businesses." 
The Customs boss expressed optimism that with the discovery of new 'infant industries', the command would be able to realise its revenue target for the year.