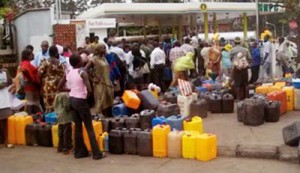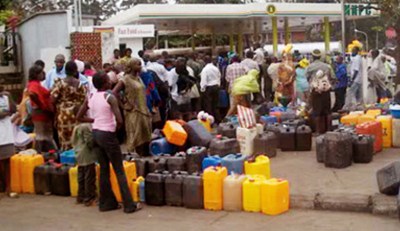 The constant rise in the price of kerosene has compelled some Lagos residents to resort to the use of firewood as cooking fuel, the News Agency of Nigeria (NAN) reports.
The residents, who were seen on Tuesday besieging a firewood/plank market at Oluti, near FESTAC Town area of the state, told NAN that they could no longer afford kerosene.
They pleaded with the Federal Government to reduce the pump price of the product, saying that the majority of Nigerians could not afford to buy it at N370 per litre.
Mrs Gladys Itodo, a petty trader, said that with the meagre salary of her husband, a teacher, and the little she made from her daily sales the family could not cope with the price.
"It started last year with a sudden increase to N120, since then the increase had remained constant to the current price of N370 and above in some places.
"We have to look for alternative to kerosene to be able to put food on the table for our family," Itodo said.
Mrs Esther Idowu and Mama Dada, both firewood sellers, say they are making brisk business selling the commodity.
"I used to source my stock from construction sites and Pako (Timber shops) shades only, but I now go inside the villages to buy firewood to sell as demand is high," Mama Dada said.
Idowu said although she had been in the trade for about four years now, the use of firewood was depleting the country's forest.
"If the demand for firewood seizes, we will look for another source of living," she said.
NAN reports that the constant increase in the price of kerosene would in no distant time left our already endanger forest reserve to bear with its attendant desert encroachment.
Copyright Ships & Ports Ltd. Permission to use quotations from this article is granted subject to appropriate credit given to www.shipsandports.com.ng as the source.