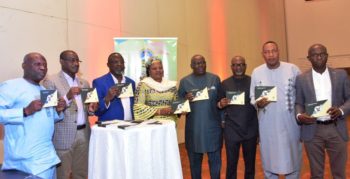 Lagos State government has unveiled a global campaign initiative tagged, 'Lagos to the World', to expose activities of the state and attract more Foreign Direct Investment (FDI).
The Special Adviser to the state governor on Overseas Affairs and Investment, Prof. Ademola Abass, stated this at the media launch of the initiatives in Lagos on Sunday.
Abass noted that the state government had been doing a lot in recent times to attract more FDI but that in spite of government effort, very little was known about its giant strides on investment.
He said the state had a prominent role to play in the overall economy of the nation, adding that 65 per cent of Nigeria's manufacturing activities, take place in Lagos.
According to the aide, the state also contributed 30 per cent to the national Gross Domestic Product (GDP) and accounted for over 90 per cent of the country's trade flow.
He said, "What informed this, simply, is that we felt the world needs to know what Lagos state has been doing in the last three years, especially in terms of investment.
"How Lagos has been improving on its infrastructure development, or in terms of security, roads, energy, among others.
"Most of these things really are what attract investors, but the story is not being told out there.
"So, the whole essence is to make the effort of the office known in trying to project Lagos more forcefully in terms of the investment opportunities."
In addition, the Commissioner for Commerce, Industry and Cooperatives, Olayinka Oladunjoye, said that the state had the market ready to showcase its potential to the world, hence the need to push the narrative.