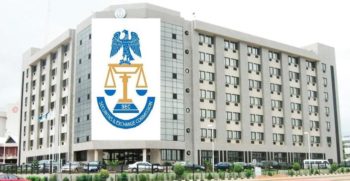 At last, the Securities and Exchange Commission (SEC) will begin the much-awaited forensic audit of crisis-ridden oil and gas firm, Oando Plc today. The audit is coming more than one full month after SEC suspended the shares of the embattled company on the floors of the Nigerian Stock Exchange (NSE). Oando's shares were also suspended by the Johannesburg Stock Exchange (JSE). 
SEC's action is coming on the heels of series of protests and petitions against the Wale Tinubu-led Oando management since March 2017.
Two of the embattled company's major shareholders, Ansbury Inc and Alhaji Dahiru Mangal had petitioned the Securities and Exchange Commission (SEC) over alleged financial mismanagement and corporate governance abuse by Oando's management.
Some minority shareholders had also staged protests against the company at its Annual General Meeting in Uyo, Akwa Ibom State on September 9, 2017 as well as in Ibadan and Abuja. The minority shareholders also sent petitions to the National Assembly, resulting in a directive by the House Committee on Capital Market and Institutions to SEC to investigate the various allegations against the company. 
On October 19, 2017, SEC ordered the suspension of Oando's shares from trading on the floors of the Nigerian Stock Exchange and ordered a forensic audit of the company after it uncovered gross insider dealings and other alleged unwholesome practices that forced it to wield the big stick. 
SEC stated that there was outright disregard of laid down rules and regulations, especially the mis-statements in the 2013 and 2014 audited financial statements of Oando Plc. The regulator also uncovered cases of insider trading, financial irregularities and abuse of corporate governance. 
On Tuesday, some shareholders accused Nigeria's Finance Minister, Mrs. Kemi Adeosun, of a plot to shield Oando from the forensic audit for pecuniary reasons. The accusation came on the heels of newspapers reports that Adeosun unearthed a previous petition against Mounir Gwarzo and suspended him as Director General of SEC because he demanded to be served in writing her order to stop SEC's forensic audit of Oando.
SEC's newly appointed acting Director-General, Dr. Abdul Zubair, however wrote a fresh letter on Tuesday to the troubled firm insisting on proceeding with the forensic audit.
In the letter to the Group Chief Executive Officer of Oando, Wale Tinubu, SEC said the forensic auditors "shall be at your (Oando) premises on any date from Wednesday, December 6, 2017."
The regulator said the forensic audit would not be affected by the suspension of its director general, Munir Gwarzo, who was last week suspended by Adeosun. 
"The Securities and Exchange Commission has reiterated its decision to conduct a Forensic Exercise into the activities of Oando Plc.
"This commitment is contained in a letter dated December 5, 2017 addressed to Oando Plc.
"The Commission wishes to assure the general public of its zero tolerance to infractions in the Nigerian Capital Market," SEC stated in a statement published on its website on Tuesday.