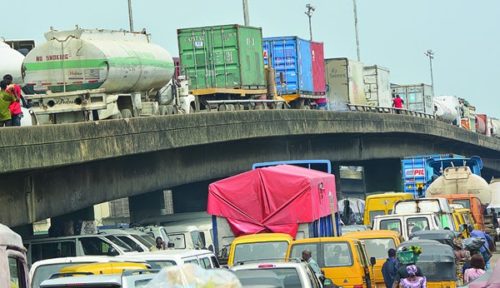 The Lagos State Traffic Management Authority (LASTMA) on Monday said it has deployed seven patrol vehicles and 60 special operatives to tackle the gridlock in Apapa, Lagos.
The Public Relations Officer of LASTMA, Hassan Mahmoud, made this known in an interview with reporters in Lagos.
He said, "The special squad and patrol vehicles are to be on patrol 24 hours.
"We have also deployed everything that will make the road free, even a towing vehicle was deployed to clear any broken down vehicle."
Reacting to complaints from some LASTMA traffic managers and Federal Road Safety Corps officers of being harassed by motorists, Mahmoud appealed to road users to obey traffic officials in order to enjoy free flow of traffic.
According to him, anyone caught threatening or harassing traffic officials would face the full wrath of the law.
"They are not there on their own. They are sent by the government. Remember they are human beings like you. Don't frustrate their efforts," he said.