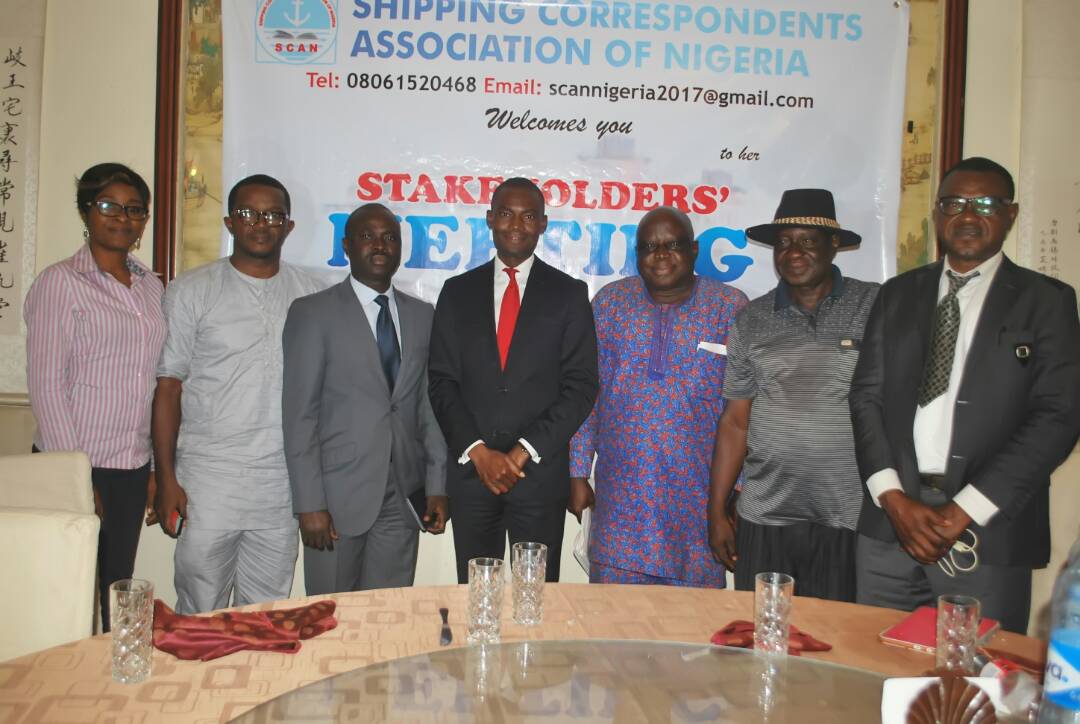 Piqued by the spiral effects of the death of indigenous shipping due to lack of funds and unfavourable policies, maritime stakeholders have queried the Federal Government's wisdom in warehousing over N100 billion in the Cabotage Vessel Finance Fund (CVFF) while its purpose suffers.
Speaking Tuesday in Lagos at a breakfast meeting to launch the Shipping Correspondents Association of Nigeria (SCAN), National Publicity Secretary of the Association of Nigerian Licensed Customs Agents (ANLCA), Dr. Kayode Farinto, said the problem was due to lack of patriotism.
"Our indigenous ships will continue to die because of the fact that we are not saying the truth," he insisted. "Cabotage Vessel Financing Fund takes care of assisting our indigenous ship owners with funds. The CVFF holds nothing less than N70 billion in an escrow account. What happens to that fund?"
Similarly, the Special Adviser on Seafarers Affairs to the President-General of the Maritime Workers' Union of Nigeria (MWUN), Comrade Henry Odey, said that Nigeria was only able to rescue citizens trapped in Liberia during its civil war because the Nigerian National Shipping Line (NNSL) was still operational.
Agreeing that cadets from the Maritime Academy of Nigeria (MAN), Oron are half-baked, the retired sailor recalled that the NNSL "had a training ship made for cadets, which carried cargo and cadets to give them sea-time."
Faulting the new trend whereby the Nigerian Maritime Administration and Safety Agency (NIMASA) shuttles from country to country seeking assistance with sea-time training, Odey wondered: "How would you think that the other countries would like to train your cadets for you to compete with them?
"It is shame on our country because we are doing nothing. Do you think you can go to The Philippines and ask them to train your cadets so that you can compete with them? I worked onboard the British ship, Dempsa, and if you were not a good sailor, nobody would employ you. But today, nobody wants to care."
Also, the publisher of maritime daily, Ships & Ports, and Chairman, Board of Trustees of SCAN, Bolaji Akinola, noted that "indigenous shipping is dead." He blamed the situation on NIMASA, which he said has lost focus on shipping development.
Akinola regretted that NIMASA was now a money-making agency, as its 3% freight levy on ships has made it a big attraction for political appointments, adding that while CVFF grows in idle billions of naira in escrow account, MAN Oron continues to churn out ill-trained and ill-qualified cadets.
According to him, no fewer than 6,000 of those cadets are today stuck with their National Diploma programme because they could not get the required one year sea-time training to proceed for Higher National Diploma.  
Akinola said SCAN was formed to sanitize the maritime media industry and add value to maritime reportage in Nigeria.
"We should all begin to work towards putting behind us that era of lack of professionalism in the industry. We need to weed out touting and support professionalism.
"The media is a professional calling but the way and manner it has being practiced sometimes leaves so much to be desired. I have been assured that this group will not suffer that kind of fate where you have proliferation of all comers who then end up creating problem for the system," he said.
In his remarks, the President of SCAN, Yusuf Babalola solicited the support of stakeholders to identify with and support the association to serve the overall interest of the maritime sector.