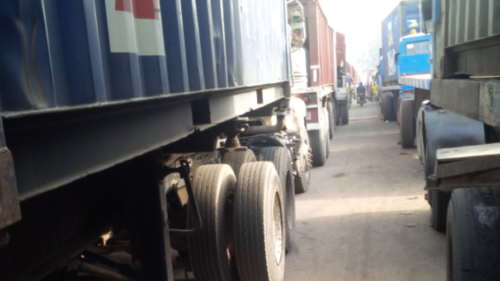 The Lagos Waste Management Authority (LAWMA) has condemned the open defecation and bathing by truck drivers on roads in Apapa and environs, leading to the degradation of the environment.
The Head, Public Affairs, LAWMA, Obinna Onyenali, in a statement on Friday in Lagos said that the actions of the truck driver aside from degrading the environment, wear out the asphalt on the road.
"Truck operators shamelessly bath and defecate on the road openly, thus wearing out the asphalt.
"The roads have also been turned into mechanic workshops where major repairs of heavy trucks are carried out, spilling engine oil and diesel on same road," he said.
Onyenali urged Apapa residents to support the agency in its effort to save the area from continuous degradation and avert the outbreak of epidemy in the area.
LAWMA had last week Thursday said the traffic gridlock along the Apapa-Oshodi Expressway was hampering the removal of waste in Apapa.