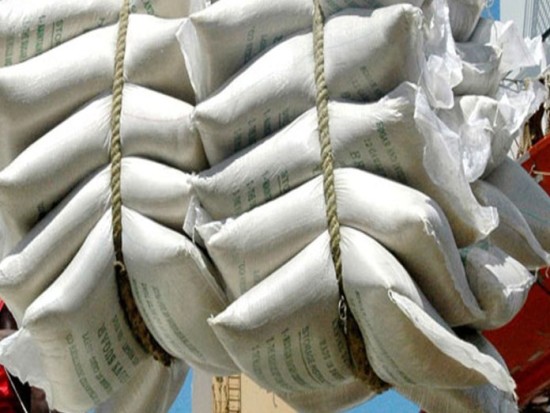 By Omotilewa Quadri  
The House of Representatives has called on the Federal Government to urgently review regulations on sugar importation, applying high tariff to discourage importation of the product.
The call followed a motion by Iboro Ekanem (Akwa Ibom-PDP) at the plenary on Thursday on the need to regularise the importation of sugar, while boosting domestic production and economic growth.
He said that billions of naira was being lost to sugar importation annually.
"The House notes that Nigeria has spent 8.44 billion dollars in importing sugar over the last 27 years, and loses at least 600 million dollars annually to the importation of sugar for domestic consumption," he said.
According to Ekanem, the National Sugar Development Council (NSDC) was established to catalyse development of sugar industry, ensuring the country attains at least 70 per cent self-sufficiency in sugar requirement within the shortest time possible.
He said that the council was also mandated to export sugar in order to earn foreign exchange, but said that NSDC had failed in its mandate.
He pointed out that Nigeria's National Sugar Policy and Local Content Policy and the existence of the NSDC would continue to be irrelevant if excess sugar importation was not regulated to save money lost annually.
The lawmaker said that if the situation was unchecked, the country might continue to lose revenue to importation of sugar.
Ekanem said since Nigeria had the potential, excellent climatic conditions and resources to engage in sugar production for self-sufficiency, there was need for urgent action.
When the motion was put on a voice vote, the lawmakers adopted it, and urged the Federal Government to establish National Sugar Plantation Programme to boost production of the product for local needs.
The Committee on Industry was mandated to interface with NSDC for update on sugar importation and the implementation of National Sugar Policy.
The committee has four weeks for the assignment.
Copyright Ships & Ports Ltd. Permission to use quotations from this article is granted subject to appropriate credit given to www.shipsandports.com.ng as the source.