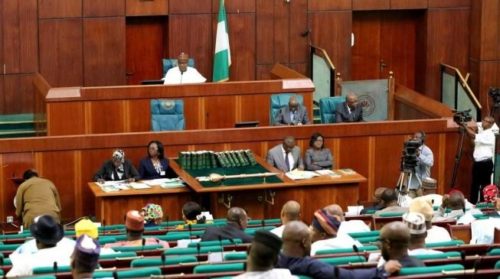 The House of Representatives on Wednesday resolved to raise an ad hoc committee to investigate alleged "massive corruption and outright embezzlement of funds" at the Presidential Amnesty Programme (PAP).
The move, according to the lawmakers, was to ensure accountability in the expenditure of funds meant for the execution of the Programme's projects for the good of the Niger Delta people and other Nigerians.
The resolution followed a motion of notice on the "urgent need to investigate fraudulent activities at the Presidential Amnesty Programme" moved by Tajudeen Obasa (PDP, Lagos).
Obasa, leading debate on the motion, informed the lawmakers that since the proclamation of the Amnesty Programme, the Federal Government had spent enormous resources to train Niger Delta youths, locally and internationally.
He recalled that the government recently paid the sum of N8.5 billion into the Programme's Treasury Single Account (TSA) to execute its various projects.
"However, I am concerned with media reports and public outcry of massive looting at the Kaiama Amnesty Centre.
"Between 14 and 16 February 2019, security agents and Co-coordinator of the Centre were alleged to have carted away equipment worth billions of naira at the Starter Pack Warehouse.
"These happened even with the expressed knowledge of the Special Adviser to President Muhammadu Buhari on Amnesty Programme," Obasa said.
In their separate contributions, the lawmakers condemned the alleged fraud in a presidential initiative established to quell armed struggles by agitators in the nation's oil producing areas of Niger Delta.
According to them, if the allegations were not timely and properly investigated, the Amnesty programme could be wrecked, and its essence eroded.