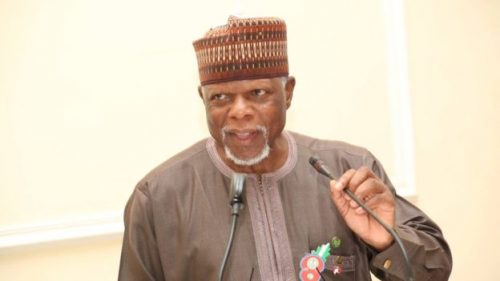 A lawyer, Monday Ubani, has accused the Nigeria Customs Service (NCS) of deliberately targeting and harassing car dealers in South West Nigeria, insisting that there is no law empowering Customs to close a business premises without valid court order.
Recall that Ubani, had in a pre-action letter to the Comptroller General of Customs, Hammed Ali, issued a 14 day ultimatum to the NCS to unseal the more than 120 car marts it shut and pay affected car dealers N10 billion compensation within 30 days or be ready to face litigation.
The NCS had on September 29 commenced the sealing of car cart marts across the country, on suspicion that the outlets had smuggled vehicles.
Speaking with SHIPS & PORTS, on Monday, Ubani, who described the Customs action as illegal, wondered why the Service would demand for another assessment of duty paid on vehicles cleared and released at the port by its officials.
He said while car marts sealed in the North have been reopened, those in the South have remained under lock and key even though Customs is yet to identify any smuggled car they claimed duties were not paid on.
He said, "Customs has no right to seal people's warehouses without a valid court order. The action of Customs is not justifiable. There is no section of the Customs and Excise Management Act (CEMA) that gives them the power to go and seal business premises of any car dealer without a valid court order. They can't just come and seal business premises and say people should go and bring document and authenticate. Meanwhile, the car dealers have all authenticated document signed by Customs. The cars were cleared at the port and it was after due assessment by the Customs given to the agents that the car dealers pay. Order to release was also signed by Customs. But Customs is saying now that they should come back and re-value those cars that the amount of money they paid was underpayment. Can you imagine that?
"They have been collecting unreceipted money from the car dealers. In fact, this is their third time this year. It is when they did this one and nobody is ready to go and settle them that this thing is prolonging.
"They have opened up the car shops of people in the Northern region but those in the South have not been opened, so these actions are done purposely to cripple businesses in the South but we cannot continue to allow this to happen. We have given them pre-action notice and the time expired, they did not reopen the shops, we will meet in court.
"All the car dealers in Lagos are my client and none of them have had their shops opened. They are asking them to come and pay but we must determine whether they have the right in the first place to close a business premises.
"Customs has been terrorising Nigerians and destroying our economy but the government is not looking into it. What customs is doing to business men is not in the interest of the country."