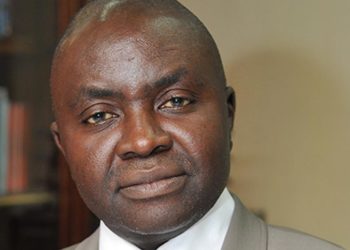 The Lagos Chamber of Commerce and Industry has harped on the need for the Nigeria Customs Service to invest in infrastructure and build the capacity of its officers to enable them function properly.
Director-General of LCCI, Muda Yusuf, who spoke in a chat with SHIPS & PORTS DAILY, noted that the absence of needed facilities such as scanners at the nation's port has not only worsened cargo clearance but affected the efficiency of officers.
He said without the provision of adequate logistics, it would be difficult for officers to check smugglers activities and effectively police the borders noting that the task of policing the borders is very challenging due to its porous state.
"Customs should build capacity with regards to infrastructure that they need, one example is the issue of scanners. Things like that slow down their operation. It affects their efficiency because they need some of these facilities to function properly. So there is need to invest in the totality of the ICT infrastructure and the physical environment in which they operate.
"The second angle of capacity is to develop human capacity. Because some of these technologies also need some specialized skills and unless people are properly trained to be able to man some of these things, we will have challenges.
"We also need capacity in the area of logistics. Manning the borders, checking smugglers is huge logistics and unless they also have the right kind of support in terms of logistics. It will affect them. If the capacity for logistics is there, they will be able to cover more areas," he said.
Yusuf added that the customs management should also address the issue of officers' welfare to stem corrupt practices in the Service.
"Welfare is important for enforcement. Because the temptation is higher if the remuneration is weak. If you look at the totality of what an officer takes home, the entitlement at the year of Service and even to those who have retired from the Service and what they are going through, there will be a strong temptation to want to take care of 
tomorrow
 now
"With increased remuneration, they will be able to resist temptation and the tendency to compromise will also be reduced," he said.