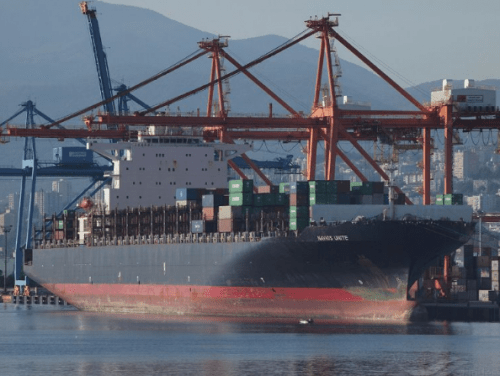 A Liberian-flagged containership lost three containers overboard off the coast of Western Australia last Thursday.
The Australian Maritime Safety Authority (AMSA) reported that the Navios Unite lost the containers in heavy weather about 33km southwest of Cape Leeuwin on June 25.
The ship was sailing from Freemantle to Adelaide in South Australia at the time of the incident.
The ASMA has tasked a Challenger jet from Perth to search an area of about 1600 square kilometers for any sighting of the missing containers. So far, no containers have been located.
"AMSA is gathering information about the incident and will determine its course of action once the circumstances are understood," the AMSA said in a statement.
The loss of containers comes about a month after the Singapore-flagged APL England lost about 50 containers overboard in heavy weather off the coast of Sydney. Australia has charged the APL England's former captain with two charges related to discharging garbage into the sea and failure to ensure his vessel was operated in a safe manner.