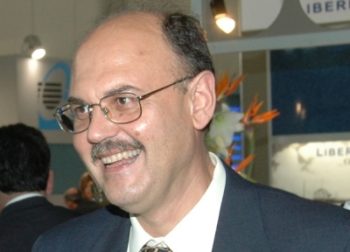 The Liberian Ship Registry has become the leading flag of choice for Greek ship owners and operators, according to statistics produced by the independent research and information organisation Marine Information Services (MIS) in Greece.
The MIS figures show that the Greek merchant fleet now includes 1,037 Liberian-flag ships. Liberia also leads the way in terms of total deadweight tonnage registered under its flag by Greek owners, aggregating 78m dwt, the registry said in a statement.
"The MIS figures measure fleet size in numbers of ships and total deadweight tonnage, which are the parameters used by the International Maritime Organisation and widely recognised throughout the industry," Michalis Pantazopoulos, Senior Vice-President of the Liberian International Ship & Corporate Registry in Greece, said.
"This reflects both the uniquely strong historical ties between Greek shipping and the Liberian flag, and the proactive and innovative approach adopted by the Liberian Registry in what has been an extremely challenging time for the shipping industry," he added.
Strong links have existed between Greek shipping and Liberia since the Stavros Niarchos-owned oil tanker World Peace became the first ship to be registered under the Liberian flag in 1949. 
The Chinese shipping giant purchased a majority stake of Piraeus Port Authority in 2016 and assumed the management of the Greek port, which would play a key role in the plans for the revival of the ancient Silk Road.
"With these thoughts, I congratulate once again Chinese President Xi Jinping on the Belt and Road Initiative, which is shining internationally, and I wish every success for the future."