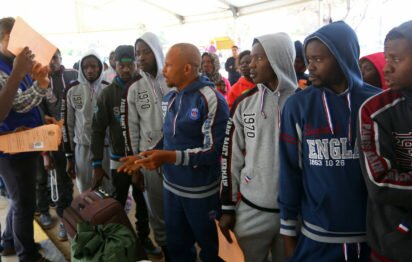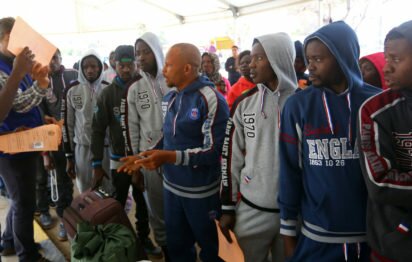 By Oluwatoyin Amao
A fresh batch of 164 illegal Nigerian migrants were returned to Lagos on
Friday.
This is the second batch of illegal migrants returned from the war-torn North African country in one week.
On Thursday last week, 160 of the illegal migrants made of 74 females and 86 males were returned to the country.
The fresh batch of deportees, which was received by officials of the National Emergency Management Agency (NEMA), were returned to the country under the European Assisted Voluntary Returnees program being run by the International Organisation for Migration (IOM).
The migrants arrived the Cargo Wing of the Murtala Muhammed International Airport Ikeja aboard a Chartered Al Buraq Airline Boeing 737-800 aircraft facilitated by the IOM.
They were received by the Zonal spokesman of NEMA, Ibrahim Farinloye, who represented the Coordinator, Lagos Territorial Office of the agency, Idris Muhammed.
Farinloye disclosed that the fresh batch of deportees include 71 female adults, 17 female children and six female infants as well as 55 male adults, 13 male children and two male infants.
He said three of the returnees also arrived with medical cases as well as a pregnant woman who went into labour upon arrival in Nigeria.
Farinloye added that two traffickers identified by their victims were arrested by the National Agency for Prohibition of Traffic in Person (NAPTIP) upon arrival in the country.