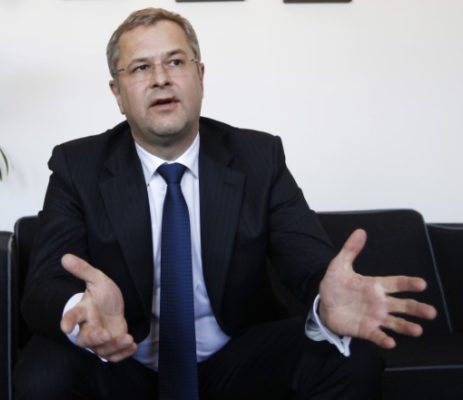 There needs to be a greater sense of urgency among global governments in relation to the adoption of policies that would accelerate decarbonization in the shipping sector, the head of the world's largest container shipping company believes.
"Business is ahead of governments on this agenda," Soren Skou, CEO of A.P. Moller Maersk said yesterday while speaking on a Getting to Zero for Shipping session, hosted by the World Economic Forum.
"Fossil fuels are cheap, they are easily available and very reliable, which makes them a tough competition for green fuels. Therefore, we need more regulations that can start to ensure that we have greater availability of green fuels."
Skou believes the International Maritime Organization (IMO) needs to deliver a market-based measure by 2025, so it can be implemented in the second half of this decade.
In practice this would mean a reasonable carbon tax that would aim to create a level-playing field between fossil fuels and more expensive green fuels.
"We are in a climate emergency and need an emergency response to decarbonize shipping. A substantial greenhouse gas price should be introduced to close the gap between new, green fuels & fossil fuels. Governments must unite at International Maritime Organization to regulate and incentivize shipowners, operators, and fuel providers, so that investments in new fuels and technology are prioritized," he pointed out.
However, Skou insists that when defining this measure, the IMO should consider the entire life-cycle of all greenhouse gases associated with different types of fuels. This is critical in avoiding the risk of incentivizing the use of certain fuels, whose production is associated with high methane slips or releases of other greenhouse gases. Massive implementation of such solutions on board ships would basically eradicate their benefits to the environment with the ramping up of their respective production.