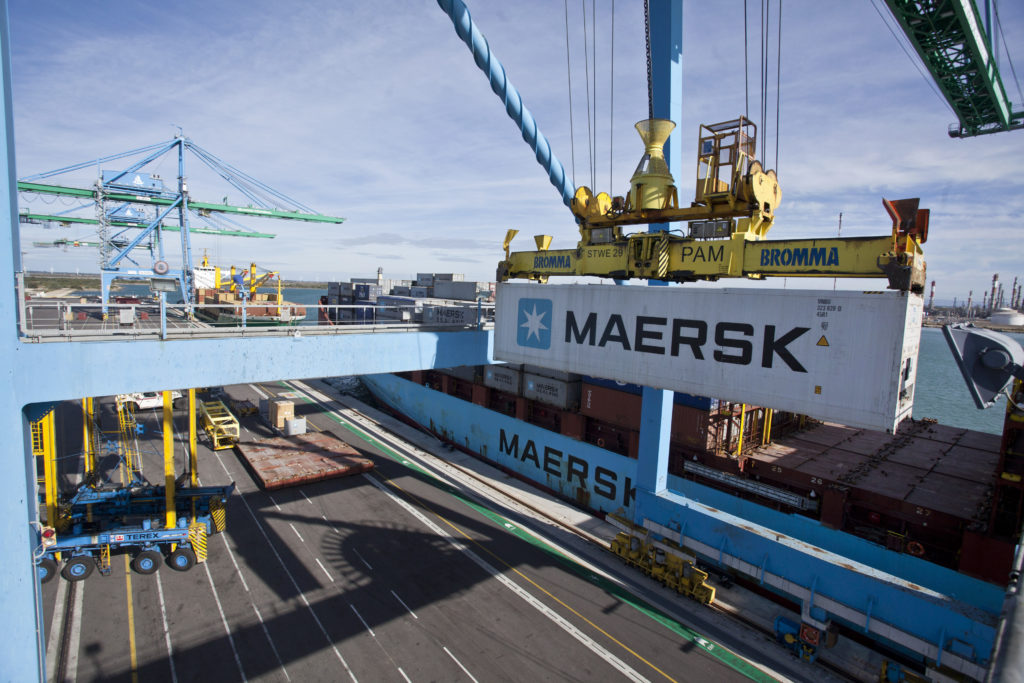 A.P. Moller-Maersk's move to focus on transport and jettison oil was tested on Friday as the world's largest container shipping firm missed profit forecasts and gave what analysts saw as a conservative outlook.
Shipping, which has been hit by years of overcapacity and slow economic growth, saw early signs of a turnaround in early 2017, but freight rates fell in the second half.
"I'm still very optimistic on the fundamentals of the global container shipping industry," Chief Executive Soren Skou said after the quarterly results.
Skou, who has staked his future on Maersk as a transport business, said the level of global trade looks positive, despite more talk of protectionism and that orders for new vessels are at a historic low compared to current fleet size.
Although Skou remained positive about the outlook for global trade, Maersk shares fell more than 5 percent after it gave a forecast for 2018 earnings before interest, tax, depreciation and amortisation (EBITDA) of $4-$5 billion, below analyst expectations of $5.3 billion.
Maersk's shares later rebounded after its management hinted on a conference call that EBITDA would likely come in at the upper end of this range, and were trading unchanged at 10,360 crowns at 1146 GMT.
"It looks like Maersk has given a rather conservative guidance, and that is what the market is reacting to," Nykredit analyst Ricky Rasmussen said following the call.
Shares in Maersk are down by more than 30 percent from a July 2017 peak when optimism around freight rates and a turnaround in global container shipping began to fade.
"Much of the rhetoric have become more protectionist than what we've been used to. But that said, growth of 5 percent in the global container market outpaced economic growth last year," Skou said.
The company announced a restructuring plan in 2016 focused on shipping which led to a $7.45 billion sale of energy arm Maersk Oil to Total last August.
With oil prices rising again, it now has to prove to investors and analysts that it took the right course. Of the 23 analysts covering the stock, 11 are positive and five are negative, while the average target price is 12,547 crowns.
But while fourth-quarter EBITDA rose to $844 million from $605 million, this fell short of the $896 million forecast by analysts in a Reuters poll.
Maersk expects underlying net profit to rise this year and 3-4 percent growth in seaborne container transportation, after a 5 percent advance last year, it said.
A sweeping consolidation of container lines has helped the industry recover from a severe downturn that culminated in the collapse of South Korea's Hanjin Shipping in 2016.
The consolidation — including Maersk's takeover of Hamburg Süd, Cosco offer to buy to buy Hong Kong's OOCL, and the merger of three Japanese liners – has almost halved the number of global container shipping firms since 2015.
"I think we will see more consolidation," Skou said.