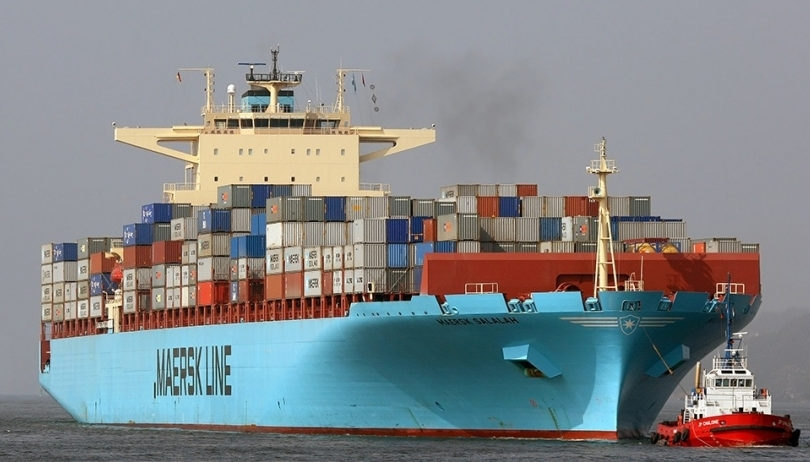 The first quarter 2023 profit of container shipping giant, Maersk dropped by 66.2% from the $6.8 billion recorded in Q1 2022 to $2.3 billion.
Though the Q1 2023 profit was just over a third of that recorded a year earlier, and below the $2.7 billion recorded in Q1 2021, it was significantly higher than pre-pandemic levels.
Maersk said it expects the first quarter 2023 will be the strongest of the year despite revenues plunging by 26% or $5.1 billion compared to Q1 2022.
The Danish carrier said its ocean segment saw first quarter 2023 revenues of $9.9 billion, down $5.7 billion compared to the first quarter 2022 as demand, volumes and freight rates fell. Maersk pegged global container demand at between 7% and 10% lower in the first quarter 2023, a loss of around 19 million FEU globally.
"The average loaded freight rates decreased by 37% compared to Q1 2022 and 26% compared to Q4 2022, driven by contract and shipment rates on routes from Asia to Europe and to North America," Maersk said, stating that loaded volumes also fell by 9.4% year-on-year.
The volume drop was led by destocking and lower imports in Europe and North America, said Maersk, but it expects restocking to support volumes sometime in the second half of the year. The company also noted the market impact of increased vessel deliveries at a time of low scrapping.
The first quarter developments were expected and have been branded a normalisation by Maersk. The company has forecast a continued softening of the market throughout 2023, leaving Q3 2022 as the market peak.
"Proactive cost containment measures have been successful, and the Ocean contract negotiation season is proceeding in line with expectations," Maersk said.
The Maersk Group's terminal division also saw lower revenue and easing port congestion, while lower demand brought lower volumes and lower income from storage. Terminals Q1 revenue stood at $876 million compared to $1.1 billion in Q1 2022.
The Logistics and Services segment bucked the falling trend as Maersk continues its journey to become an integrated logistics platform. Revenue was up 21% to $3.5 billion as acquisitions were consolidated. Beneath the internal changes, the market was hit by decreased volumes, lower airfreight rates and weaker e-Commerce demand, offset by new commercial wins for Maersk.
"We delivered a solid financial performance in a challenging market with lower demand caused by a continued destocking. Visibility remains low for the remainder of the year and moving through this market normalisation, we remain focused on proactively managing costs," CEO of Maersk, Vincent Clerc, said.
The 2023 forecast was unchanged, with EBIT at $2 billion to $ 5 billion.
Copyright Ships & Ports Ltd. Permission to use quotations from this article is granted subject to appropriate credit given to www.shipsandports.com.ng as the source.