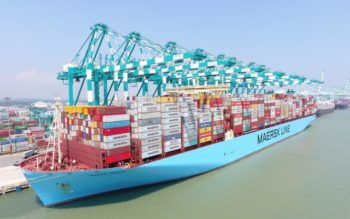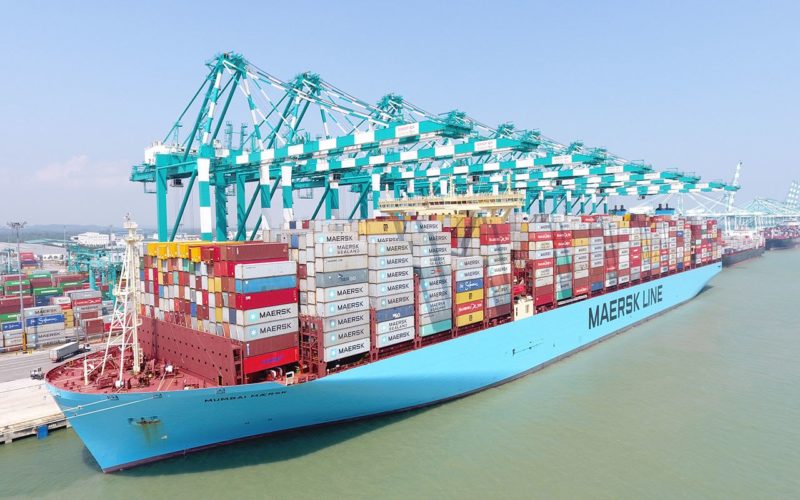 Copenhagen-based shipping major A.P. Moller-Maersk has emerged strongly from the first quarter of 2020, having reported an underlying profit of $197 million from continuing operations.
The results are being reported despite a strong impact of the COVID-19, which started to be felt in February amid extended lockdown in China, moving into March as the outbreak started spreading globally.
The company said that its operating earnings increased by 23% year-on-year, and cash return on invested capital increased by 3.5 percentage points to 10.5%.
Maersk's revenue was up marginally to $9.6 billion against $9.5 billion in Q1 2019, despite lower volumes across all segments, driven by Ocean, with EBITDA improving by 23% to $1.5 billion.
"The strong results were made during a quarter with sharp fuel costs increases derived from the industry's switch to low-sulphur fuel and on the backdrop of a contraction in global trade due to lockdowns in most regions," Soren Skou, CEO of A.P.Moller Maersk, said.
The company is pressing on with its transformation from a diversified conglomerate to a focused, integrated, and digitized logistics company, which, according to Skou, has proven a good strategy during these difficult times.
Moving forward, it remains difficult to predict what will the second quarter bring, however, a much greater impact is expected.
"As global demand continues to be significantly affected, we expect volumes in Q2 to decrease across all businesses, possibly by as much as 20-25%. 2020 is a challenging year, but as we proactively respond to lower demands and show progress in our transformation and financial performance, we are strongly positioned to weather the storm," he added.
Maersk, like many of its liner counterparts, has responded to the lower demand by canceling sailings, especially on the East-West trade route.
"In total, more than 90 sailings, leading to a decline of 3.5% in deployed capacity, were idled in Q1 and for Q2, close to 140 blanked sailings are expected. These initiatives have led to significant cost reductions, and we will continue to keep a tight capacity discipline going forward," Maersk said in its Q1 report.
Due to the difficulty of predicting the outlook for the remainder of the year, the company suspended its full-year guidance back in March.
As explained, business recovery is dependent on the time it takes to contain the spread and reopen the economies globally, as well as on the effectiveness of the fiscal stimuli from governments.