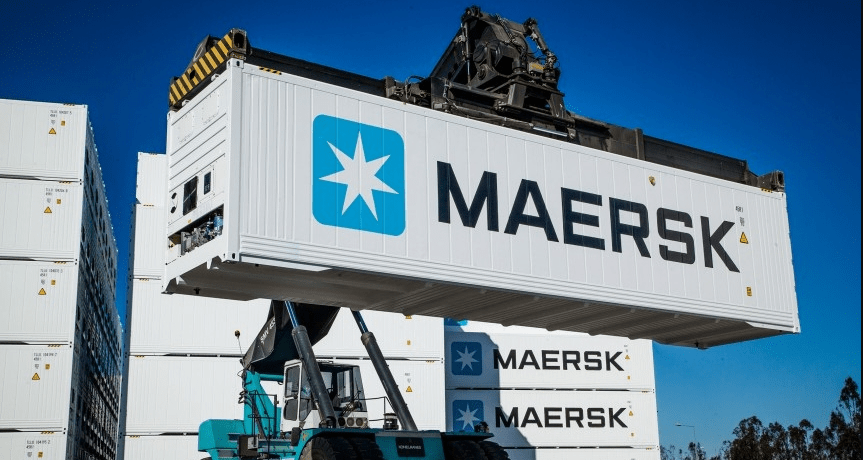 China International Marine Containers (CIMC) has struck a deal with A.P. Moller-Maersk to acquire Maersk Container Industry (MCI), a leading manufacturer of refrigerated containers, for a princely sum of $987.3 million. 
The deal comes after MCI had its best year on record in 2020.
Under the terms of the agreement, CIMC will take over the entire business and assets of MCI, including its reefer factory in Qingdao, China, as well as its R&D and test engineering facilities in Tinglev, Denmark.
"We believe that we in CIMC have found a good long-term owner of MCI. The divestment of MCI is part of A.P. Moller–Maersk's business transformation, where focus is on being an integrated container transport and logistics company creating customer value across the entire supply chain," says Henriette Hallberg Thygesen, CEO of Fleet & Strategic Brands in A.P. Moller–Maersk. 
The divestment will mark Maersk's exit from container manufacturing.
MCI is headquartered and produces reefer containers and "Star Cool" refrigeration units in Qingdao, China. Its 2,300 employees will become employees of CIMC upon closing. The company was founded by Maersk in 1991 and has remained part of the company throughout. In 2020, MCI delivered its most profitable result since its foundation amid heightened demand for containers. The unit reported 2020 annual revenues of $587 million and EBITDA of $77 million. The majority of revenues came from third-party customers who include, among others, Crowley, ZIM, Evergreen and Hapag-Lloyd.
Maersk said the transaction is valued at $987.3 million on a cash and debt free basis. The deal is still subject to regulatory approvals and is expected to close in or before 2022. Until then, CIMC and MCI will remain two separate companies and continue to run their businesses as usual.
"While strengthening the synergies between the core businesses of our global integrator offering, we have reviewed the strategic fit of MCI and decided to find a new home for MCI that can ensure that the company continues to grow its reefer business through continued development and committed investments from a new owner," added Thygesen. "We have had a close relationship with CIMC for more than 30 years and we look forward to continue that partnership."
With the acquisition, CIMC will secure its position as the world's leading container producer. In the first half of 2021, CIMC reported record container production and sales, selling 1,145,500 ordinary dry cargo TEUs and 94,500 reefer TEUs for year-over-year growth of 219% and 76%, respectively.
"By leveraging technology and innovation we want to create a new growth platform within cold chain. I look forward to welcoming MCI as I am very impressed by the company's results and innovation. I am convinced that by combining MCI's talented people and technologies with our global refrigeration business we will create an exciting future together as a key partner for our customers," said Mai Boliang, Chairman and CEO of CIMC.
CIMC is headquartered in Shenzhen, China and listed on the Shenzhen Stock Exchange and Hong Kong Stock Exchange. 
Copyright Ships & Ports Ltd. Permission to use quotations from this article is granted subject to appropriate credit given to www.shipsandports.com.ng as the source.