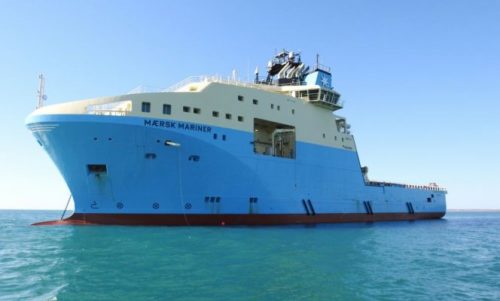 Maersk Supply Service, a leading provider of global offshore marine services has been awarded a contract with Chevron Australia starting in second-quarter 2019.
Maersk Mariner and Maersk Master, two of the company's newbuild anchor handling tug supply vessels will support the Chevron-operated Gorgon Stage Two drilling program in the Northwest Shelf of Western Australia.
"We are proud to have the opportunity to utilise the advanced capabilities of these vessels to deliver superior service and contribute to the offshore development of this important project for the region," David Lofthouse, Head of Commercial Asia Pacific, Maersk Supply Service, said in a press release.
Maersk Mariner and Maersk Master are the first two vessels of Maersk Supply Service's Starfish newbuilding series, designed to minimize fuel consumption while maximizing reliability and on-board safety. Following their delivery in 2017, three more vessels of the series have joined the fleet, with the final scheduled for delivery in early 2019.