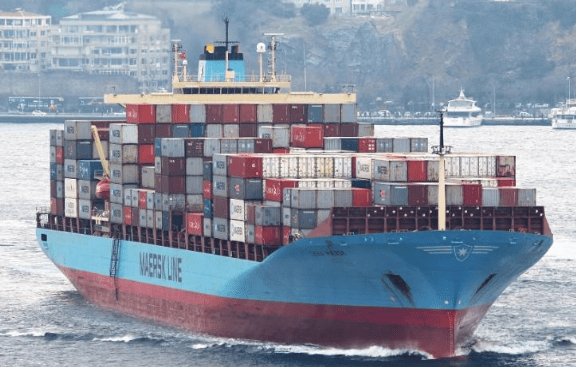 Following an extensive review process, South Africa has been identified as a high potential crew sourcing destination for the fleet of shipping giant A.P. Moller – Maersk, which comprises 280 fully-owned and operated container vessels, employing 12,500 seafarers.
South African cadets from its National Seafarer Development Program (NSDP) will be considered for placement with Maersk, and it is expected that the first cadets will be joining Maersk vessels from the second quarter of 2023. 
However, the container shipping giant is not extending the same consideration to Nigeria's NSDP cadets, many of whom have been languishing in the unemployment market. 
Since inception in 2008, close to 2,500 cadets have been enrolled into Nigeria's NSDP programme out of which 892 have been licensed as deck and engine officers and naval architects. 
Also, only 486 out of the 892 licensed graduates (representing 54 per cent) have been gainfully employed, according to the Director General of the Nigerian Maritime Administration and Safety Agency (NIMASA), Dr. Bashir Jamoh. 
In May 2022, a graduate of the Nigerian Seafarers Development Program, Lois Njoku, told SHIPS & PORTS in an exclusive interview that she and some of her colleagues had become petty traders, selling clothes and bags to earn income to make ends meet as a result of unemployment. 
"Nigerian factor is the major cause of our joblessness. This has been the experience of many of the officers. Foreseeing all these, some of us went to take specialised courses after coming back from Egypt but here we are still faced with rejection whenever we try to apply," Njoku said. 
Speaking on the recruitment of South African NSDP cadets, Head of Marine HR at A.P. Moller – Maersk, Niels Bruus, said, "The importance of having geographically diverse pools of seafarers was highlighted during the pandemic. South Africa is a natural choice due to its maritime legacy and the number of high-quality South African seafarers currently employed in Maersk's global container vessel fleet many of whom hold senior positions in our crews." 
South Africa is considered a high potential crew sourcing area for several reasons: the country's proven track record in providing quality ships officers, its favourable geographical location, the existing maritime infrastructure, vast population, and English language capabilities. 
South Africa's socio-demographic profile and living cost index also lends itself to offshore employment.
The South African Maritime Training Academy (SAMTRA) was established in 2003 in Simons Town by the A.P. Moller- Maersk Foundation to offer a range of simulation-based skills development courses and will manage the Maersk South Africa Cadet Program.
SAMTRA is a leading provider of talent for the South African National Seafarer Development Program (NSDP), a programme sponsored by the South African government via the National Skills Fund and the South African International Maritime Institute (SAIMI).
Copyright Ships & Ports Ltd. Permission to use quotations from this article is granted subject to appropriate credit given to www.shipsandports.com.ng as the source.