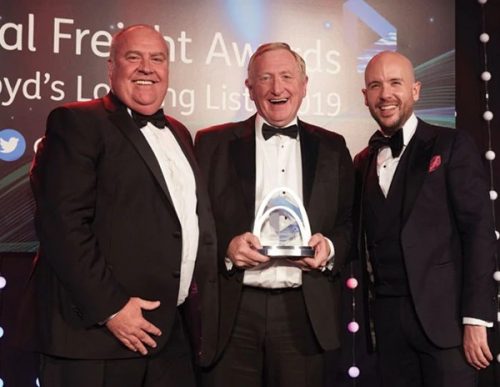 Maersk has won the prestigious Customer Service Award at the 2019 Global Freight Awards.
The Customer Care Award recognises real examples of industry-leading customer care strategies. The award ceremony took place on November 14th, at the Royal Lancaster Hotel in London, England. Brian Godsafe, the Area Managing Director for the United Kingdom and Ireland, received the award on behalf of Maersk.
Maersk has been enhancing its product portfolio and service offerings to improve the experience of its customers. With the integration of ocean shipping and logistics services under one umbrella, Maersk's end-to-end solutions have been customised to suit the customers' supply chains.
Enabled by digitisation and technology, Maersk is implementing solutions addressing specific customer pain points or expectations voiced in their feedback.
Some of the solutions in 2019 that led to the prestigious award are: instant cargo visibility, simplified freight invoices, optimised network routes, and digitised ocean customs clearance. Each of these features has cut down the time a customer spends on these services and increased the customer's ease in their day-to-day operations.
However, the most unique effort is the introduction of Maersk Spot. Maersk Spot was launched in mid-2019 to offer confirmed bookings and loading guarantee to the customers. This is especially notable because overbookings are rampant in the shipping industry, and Maersk Spot is expected to act as a trailblazer that will end the vicious practice.
The Global Freight Awards are the industry's flagship awards programme that recognises and rewards excellence across all sectors of freight.