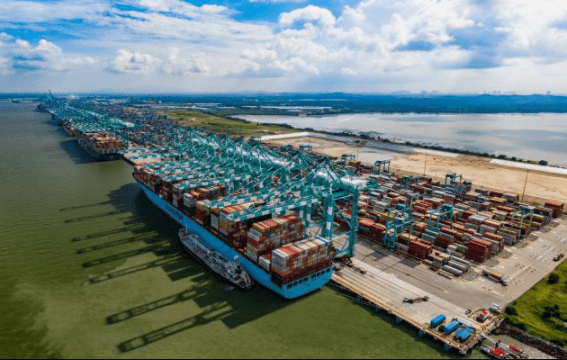 Malaysian ports were among the hardest among transhipment hubs in terms blank sailings according to analysts project44.
Data from project44 shows significant numbers of skipped port calls at major transhipment hubs this leaving hundreds of thousands of containers stranded at the dockside.
"Blank sailings is a key factor in network disruption. The number of containers sitting in tranship ports on 'sweeper' vessels has distorted the equilibrium in the global network," said Josh Brazil, VP of Data Insights at project44.
According to project44, the Malaysian Port of Tanjung Pelepas (PTP) has seen the highest number of blank sailings this year with 31 calls skipped, although this number is slightly lower than the 35 seen in 2020. PTP is the primary transhipment port for Maersk in Southeast Asia.
The largest increase in blank sailings in 2021 was seen by Malaysia's other transhipment centre – Port Klang. Port Klang which recorded 13.5 blank sailings in 2021 compared to 1.25 blank sailings on average in 2020 across the same services. This represents a 980% increase.
"Looking at future blank sailing schedules there seems to be no immediate improvement on the horizon and we don't see the situation improving until after Lunar New Year in 2022 when China will shut down for about two weeks," Brazil commented.