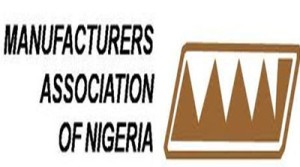 The Federal Government has been urged to create a special intervention fund for exporting companies to drive the non-oil export imperative of the government and also boost the economy.
Chairman of Apapa branch of the Manufacturers Association of Nigeria (MAN) Babatunde Odunayo, said this at the MAN 2017 CEOs' Business Luncheon in Lagos.
Odunayo stressed the need for government to promote technological innovation and adoption as well as linkages between research institutions and the private sector through appropriate funding.
The Executive Director, Nigeria Export Promotion Council (NEPC), Segun Awolowo, represented by Babatunde Faleke, Regional Coordinator, South-West, Export Development of the council while speaking on Export Opportunities for Manufacturers in Nigeria, said it is time investors shifted attention from exporting of raw materials to value-added products.
Awolowo said the country can do without oil, noting that non-oil commodities generate a about $5 billion in foreign exchange for the country and is projected to grow to 18 billion in 2019 and upward of 30 by 2025.