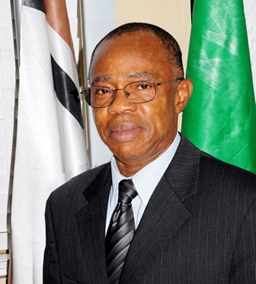 The Manufacturers Association of Nigeria (MAN) says Nigeria must be cautious before rushing into a free trade agreement with other African countries.
The President of MAN, Frank Jacob, urged the Federal Government to renegotiate trade conditions that will impede economic growth in its review of the Africa Continental Free Trade Area (AfCFTA) agreement.
He said MAN is apprehensive that the rules of origin (ROO) in the AfCFTA cannot be adequately enforced to guard against the influx of European Union (EU) goods into the Nigerian market.
The rules of origin are used to determine the country of origin of a product for the purpose of international trade.
Jacob said, "We are afraid that the rules of origin cannot be adequately enforced because goods from the EU can find their way into one of the African countries that have bilateral agreement with the EU.
"When the goods get into the African country, they can repackage them, change the label from made in Europe to that of the African country. That same goods will surely find its way to Nigeria which is the main target market for the EU." 
The MAN President said the market access of the agreement was a concern to manufacturers as it leaves low protection to locally produced goods.
"The agreement says that 90% of the tariff plan would be liberalised, leaving only 10 percent to protect manufacturers, and that 10 percent is too low," he said.
"That means the rest of the 90% is open, duty free, people can import. What we are saying is that the 10% is too small, even at the current Common External Tariff (CET) regime, we enjoy more than 10 percent," he said. 
President Muhammadu Buhari recently cancelled his trip to Kigali, Rwanda, to sign the framework agreement for establishing the African Continental Free Trade Area (AfCFTA)
According to a statement from the Presidency, the trip was canceled to allow for more consultations with stakeholders in Nigeria over the trade agreement.
Buhari was to sign the framework agreement for establishing AfCFTA during a summit that would host leaders of African countries.
The Nigerian Labour Congress (NLC) and the Organised Private Sector (OPS) have kicked against AfCFTA.