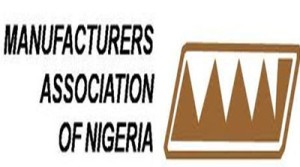 The Manufacturers Association of Nigeria (MAN) on Tuesday rejected the published outcome of the nationwide consultations and sensitization on the Africa Continental Free Trade Agreement (AfCFTA).
President of MAN, Dr Frank Jacobs, who made the disclosure in Lagos said MAN members participated in the consultation and obtained the reports.
He said, "However, we hasten to observe that the Nigerian Office for Trade Negotiations (NOTN) version of the outcomes of the stakeholders' engagements and sensitization as reported in the media does not adequately reflect the overall proceedings.
"We are worried that this could be misleading and more importantly, may not put Nigeria in good stead and could inexorably put the nation in a disadvantaged position if or when the implementation of the AfCFTA commences."
Jacobs said the country cannot afford to sign-on to a pact that is still shrouded in uncertainty.
Jacobs mentioned an unaddressed issue of adopting 90:10 per cent market access ratios to be achieved in five years as lacking empirical basis of due consultation of concerned stakeholders.