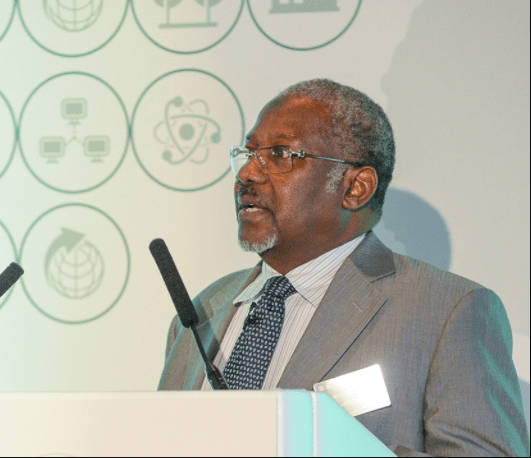 As the Federal Government commenced implementation of the 7.5 percent Value Added Tax (VAT) on transactions, the Manufacturers Association of Nigeria (MAN), has stressed the need for government to diversify the nation's economy from oil to generate additional revenue.
President of MAN, Engr. Ahmed Mansur, who spoke in a chat with SHIPS & PORTS, said the government would not be able to significantly increase tax revenue by simply increasing rate without widening its tax net.
He noted that the if government fails to get more people into the tax net, the new increase in VAT rate would worsen the economic hardship Nigerians are experiencing especially in the light of the non-implementation of the minimum wage.
He said, "While we do understand the dire situation, in terms of government finances, which may have perhaps led to the increase in VAT, we feel that we still need to look at the current structure of our economy, which is why indeed government finances have been in trouble. First of all, we are still largely dependent on petroleum revenues and of course, this is totally dependent on oil prices. So, when oil price goes down, we have a problem.
"Secondly, our tax base is so narrow and you cannot significantly increase tax revenue by simply increasing tax rate. What the government should be looking at is expanding the tax base by getting more people to pay tax and diverse the source of revenue. That is what will generate addition revenue to government. 
"If you increase tax on those that are already paying, you will reduce the capacity of the people to pay and particularly that the VAT is a consumption tax, it means you are taking money from what people are paying to consume. So on the whole, our feeling is that we need to not just look at increasing tax rate but also widening the tax base itself. 
"In the manufacturing sector for instance, our warehouses are stocked already so what we need to do is create a situation where more people will be buying, then we can then increase the turnover of our members so that they can pay more taxes. 
"We are still struggling with the implementation of the minimum wage because many states have indicated that they are not going to be able to pay and now if we add tax to what the consumer has to pay, it means you are squeezing his income even further."
Ahmed said MAN is discussing with government at all levels with a view to harmonising taxes and levies payable by businesses in the country in order to attract more investment that would translate to higher productivity and more tax revenue for the government.
According to him, "We have continued to draw attention of government at all levels that there is need to harmonize the taxes and indeed there has been effort to do that. The taxes require a more comprehensive review and approach and government has to look at the long term. 
"What we need the government to do is to help the private sector to expand its capacity to employ and generate jobs, that is what will grow the economy."