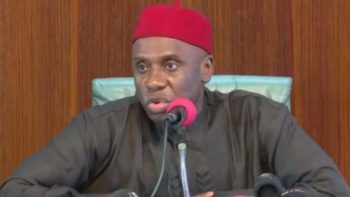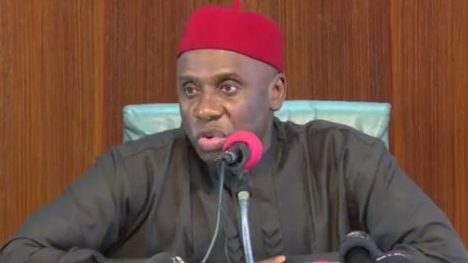 The Minister of Transportation, Rotimi Ameachi, says the Federal Government is constructing a rail line to link Kano with Maradi in Niger Republic in order to boost Nigeria's economy.
Maradi is at the border with Nigeria in Niger Republic.
Ameachi explained the reason the Nigerian government is taking up the project told journalists in his office Thursday afternoon.
"Currently, Niger Republic, Chad and others have abandoned the Nigerian market. They do not use our seaports again," he said.
"They go to countries like Benin Republic and they are growing the economy of those people and we do not have deep seaports in Nigeria."
He said Benin Republic was the first to build a deep seaport in West Africa.
According to the minister, Nigeria is the only country in West Africa without a single window for clearance of goods on the same day of arrival.
"Nigerians are now importing through Benin Republic, Lome (Togo) and Ghana because they have a single window."
He also said corruption has made it impossible for Nigeria to adopt the single window.
Ameachi said the government of Muhammadu Buhari had been trying to adopt the technology for the past two years but to no avail.
He added that the Niger government is not contributing to the project and they do not need to do so because Nigeria is at advantage.
"We have to also provide the same infrastructure that makes them go to other countries for business."
"Those countries already have the access and that is why Niger can go there go there for business."
On some achievements recorded so far in his ministry, Ameachi said his ministry have increased the coaches and locomotives on the Abuja-Kaduna rail thereby curbing the issue of ticket racketeering.
He also said completion and opening of the Abuja airport runway a day before the announced date was one of his ministry's milestone achievements.
The Abuja airport was in 2017 closed for six weeks to undergo maintenance of its runway.
This action led to diversion of its activities to the Kaduna airport.