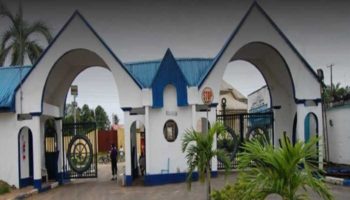 No fewer than Forty-eight women from Ukpata/Afaha Eduok of Idua community in the Oron Local Government Area of Akwa Ibom State benefited from skill acquisition programmes organised by the Maritime Academy of Nigeria, Oron, Akwa Ibom State.
The women, who commended the Acting Rector of the academy, Mkpandiok Mkpandiok, for the programme, were trained on how to make fast food such as meat pie, small chops, chin-chin, egg roll, pancake, as well as soda, toilet and liquid soaps, among others.
The youth leader of the community, Victor Bassey, who spoke on behalf of the youths , acknowledged the efforts of the academy's management in touching the lives of members of its host community.
Bassey said the youths of the community were happy with the acting rector of the academy and commended his diligence, commitment and wealth of experience in piloting the affairs of the institution.
He also said Mkpandiok's devotion to corporate social responsibility and the drive for academic excellence were exemplary.
The youth leader said he was confident that the acting rector was competent enough to interpret the restructuring and re positioning agenda of the Federal Government, judging from his experience and exposure in maritime industry.
He sought the cooperation of all relevant socio-political groups, urging them to identify with the new administration in the desire to actualise the vision and aspirations of the government.
He said that 48 participants were selected from different families from the clans of Ukpata and Afaha Eduok villages for the training programme.
The Village Head and former Councillor representing Idua Ward 4 in Oron Local Government Area, Effiong Okon, said the programme, which was the first in the history of the community, would bring a new lease of life to his people, especially the beneficiaries.
He said, "This is the first time this community has had a vocational training programme being sponsored by a corporate organization.
"To me, the programme will go a long way in not just reducing the poverty level in the community but also curb restiveness and other social vices associated with youth idleness and thereby providing a safe and conducive learning space for cadets and students."
The Woman Leader of the community, Ekaette Bassey, promised that the women would make good use of the skills they had acquired and thanked the management of the academy for extending the programme to the community.
She appealed to the local government authority and pubic-spirited individuals to complement the efforts of the academy by empowering more women in the community.