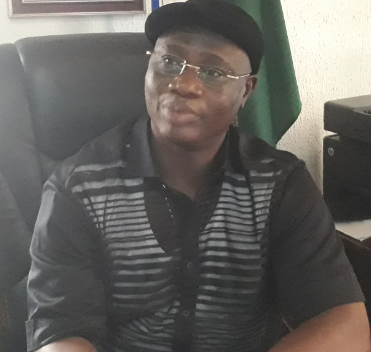 The Maritime Workers Union of Nigeria (MWUN) has suspended its threat to shut down the nation's seaports over the poor state of the Lagos ports access roads. 
The union issued a seven-day ultimatum to the Federal Government on January 28 to commence urgent repair of the port roads and remove abandoned trucks on the road or face industrial action fromFebruary 6, 2018.
But MWUN President-General, Comrade Adewale Adeyanju weekend said the union had vacated the ultimatum. 
He said, "The Federal Government has contacted us. There will be a meeting that will involve all the stakeholders in the maritime sector, the Federal Ministry of Transportation, Labour, Power Works and Housing to find solution to the problem.
"The Minister of Labour has intervened and sent letter to us last week. We are only waiting for the date of the enlarged stakeholders meeting to be announced."
Adeyanju, who said the union would always be guarded by national interest, urged the Federal Government to begin palliative work on the roads as soon as possible. 
"We are a responsible labour organisation and the interest of the country must be in our heart all the time. What we are saying is that they should do palliative while the other one (major repair) is ongoing.
"They should remove all those trucks from the roads because it is not every time they are lifting fuel or moving containers from the ports. They have turned the road to mechanic workshop. When their trucks break down on the road, that is where they will repair it so we ask what the Federal Ministry of Power, Works and Housing is doing as owner of the roads and that is our concern.
"If they are repairing the roads, palliative work should be ongoing on badly affected portions of the road so it can be motorable and to create easy movement for port users.
"We are waiting for the date (of the meeting) and since they have called us for a meeting, we have to relax our ultimatum. We are waiting for their date and time. The government knows we don't make noise anyhow and when we threaten strike, we meant it. Since they have called us, we will go there to listen to them," Adeyanju added.