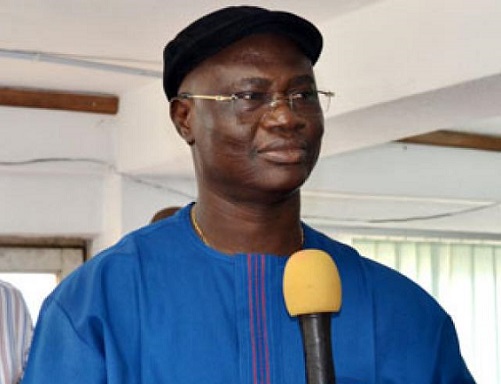 The Maritime Workers Union of Nigeria (MWUN) has said that it may be forced to resume its suspended strike action that may ground port activities in Lagos if the Federal Government fails to prevail on the contractors handling the repair works on the Apapa and Tin Can Island axis of the Oshodi Apapa expressway to expedite action.
The President-General of MWUN, Comrade Adewale Adeyanju, who spoke to journalists in Lagos on Wednesday, blamed bad roads and lack of holding bays on the return of the traffic.
Adeyanju, who decried the slow pace of the construction work in the area, exonerated the Presidential Task Force on the Apapa gridlock from blame over the return of chaos on the roads.
He said, "Blaming the Presidential Task Force is not the issue. We need to blame the shipping companies as well and very soon, we are going to declare a state of emergency against all the shipping companies because as it is, the masterplan of Nigerian Ports Authority (NPA) is not working.
"If you remember vividly, we only suspended the strike action last time, and the way things are going now, we may be forced to resume the ultimatum and commence our strike action and the strike will be total if care is not taken. So it will be better for the government to talk to the contractor handling the job to expedite action on it.
"How do you expect the Presidential Task Force to work when the road is not good? The task force cannot perform when the roads are bad. If we are blaming the task force, let also blame the shipping companies for not having holding bays. Where are they putting their empty containers? Ordinarily, if a truck driver does not have any job to load at the port, why is he bringing his truck and empty container to the port?"
Adeyanju said members of the union are going through difficulties accessing the ports for their operations while some have lost their lives as a result of the bad roads.
"Let them hasten the construction because it is affecting the lives of our members. They are going through a lot of stress as a result of the gridlock and we have lost quite a number of them within last year and this year," he added.