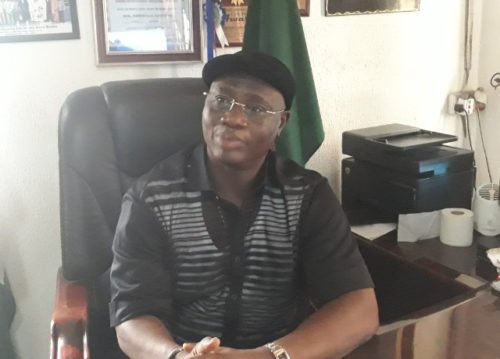 The Maritime Workers Union of Nigeria (MWUN) has vowed to cripple activities at the nation's seaports, come Wednesday, July 3, over failure of International Oil Companies (IOCs) to pay dockworkers employed by stevedoring contractors appointed by the Nigerian Port Authority (NPA) their wages.
Recall that the union had on June 13, threatened that if the government failed to prevail on the IOCs within 14 days, it members would withdraw their services and shut all seaports across the country. The 14-day ultimatum elapses today (Friday).
The union had noted that despite several meetings between NPA and the IOCs to grant access to the stevedoring contractors, process their invoices and effect payment, the operators have refused to comply one year after the stevedoring contractors were appointed.
The President-General of MWUN, Comrade Adewale Adeyanju, told journalists in Lagos on Thursday that the protest would take place in all the nation's seaports, as there is no evidence that the issue is being addressed by the IOCs.
He said, "The IOC's have received our ultimatum but they are still adamant. As organised labour, we need to follow the procedures, when you issue ultimatum for two weeks, the normal thing to do is to give a grace period, which we have extended by three days, may be they might call, but with what we are seeing now, it is like they are not ready.
"So the leadership of the union has directed that members of the union shall withdraw their services throughout the nation's seaports effective from 06.00 hours Wednesday, 3rd July, 2019. The NPA has re-appointed new stevedoring contractors after they terminated the appointment of the old ones, but the IOCs are adamant, they don't want to engage the services of the dockworkers including the stevedoring contractors."